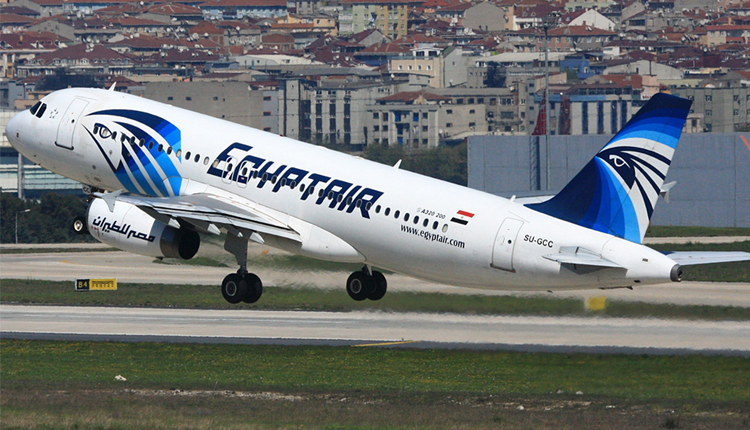 Russia's Moscow Domodedovo Airport announced that EgyptAir will increase its flights from its airport to Cairo to 14 flights a week.
The airport stated that, as of December 19, EgyptAir will start operating two flights per day on its comfortable Boeing 737-800 and Airbus 320 aircrafthttps://www.egyptair.com/en/Pages/HomePage.aspx, and flight times will be 5.5 hours.
EgyptAir announced that it is currently coordinating with tourism agents to increase direct flights between Moscow, and Sharm el-Sheikh and Hurghada, to reach 28 flights, as of the beginning of 2023.
The company stated that it is currently operating seven direct flights per week between Moscow and Egyptian tourist destinations.
These will include four flights per week between Moscow and Sharm el-Sheikh, and three flights to Hurghada.
Whereas, as of December 18, direct flights between Cairo and the Russian capital, Moscow, will be increased to 14 flights a week, at a rate of two flights per day.
EgyptAir currently operates 11 flights a week to Moscow with the company's Boeing 737/800 aircraft.
Egypt is among the top five destinations for Russian tourists in the summer season, according to a report issued by the Association of Tour Operations of Russia in September.
The top five countries chosen by Russian tourists to spend their holidays are as follows:
Turkey with more than 2.1 million Russian tourists, Abkhazia with about 800,000 Russian tourists, UAE with about 180,000 Russians, Egypt with about 100,000 tourists, and Maldives with 55,000 tourists.