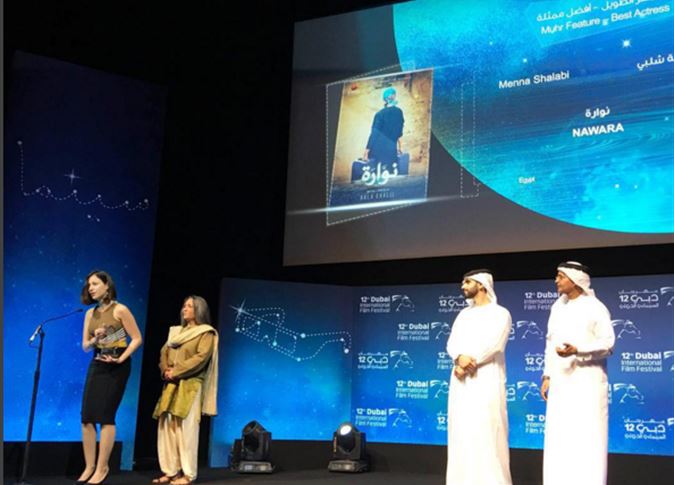 Egyptian actor Ahmed Malek has been chosen as one of the "Arab Stars of Tomorrow", an initiative that was launched by the Dubai Film Festival (DIFF) and UK's Screen International magazine, that aims to highlight the future standouts in the field of Arab cinema. The announcement came during a press conference held during "Dubai Film Festival" (DIFF).
Next to Malek, four other names shared the honor: Palestinian actress Maria Zreik, Emirati actor Marwan Abdullah Saleh, Iraqi director Ayman Al-Shatr and Lebanese director ManonNammour, according to Ahram Online.
Screen International editor Matt Mueller said in DIFF's official press release: "As Arab cinema continues to grow its international footprint, Screen International is delighted to be showcasing these outstanding rising talents. The five actors and filmmakers selected this year are all exceptional and talented individuals and we look forward to supporting their progress as they gain exposure in the international industry and seeing them prosper. Arab Stars of Tomorrow is an initiative that Screen International is extremely proud of and we are delighted to be continuing our partnership for a second year with DIFF, which has been a renowned supporter of Arab talent across the region since it launched."
The choice comes as no surprise, as Malek has been on a success toll for the past few years. He made his first debut in acting in "Ayamna El Helwa" series (The Good Old Days) when he was just 10 years old. Although he got some smaller roles after that, it was his role in the "El Gamaa" series (The Group), playing the young Hassan El Banna, that garnered him acknowledgment as a future star.
Malek continued to prove that he was here to stay. He was put on the road to stardom in "Maa sabk Al Esrar" (with Premeditation) opposite Ghada Adel and Maged Al-Masry, and the rest is history.
Malek continued to make great roles, proving himself to be a versatile actor. He played comedy opposite Tamer Hosny and Ghada Adel in "Ahwak" (I adore you), a role which proved him as a great fit for light roles.
However, his latest role was a gem in its own. He scored one of the lead roles for the movie "Sheikh Jackson" opposite Ahmed ElFishawy. The movie is the first Egyptian movie in history to be nominated for an Academy Award in the "Best Foreign Language Film" section.
The 14th edition of the Dubai Internation Film Festival runs between 6 and 13 December.