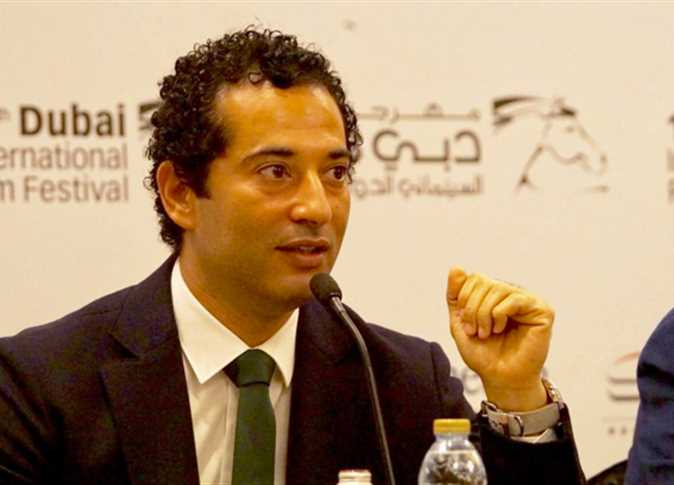 Egyptian actor Amr Saad announced that his family's graves are open to burying medical staff who died of the coronavirus.
"Whoever refuses the burial of a person is inhumane, with no kindness, principles and religion," Saad said in a video posted on his Facebook page.
Saad's announcement came after a deceased doctor whose funeral in a Shubra al-Bahou village in Daqahlia governorate had been protested by villagers fearful of the coronavirus.
Police were finally able to put 64-year-old doctor Sonia Abdel-Azim Aref to rest on Saturday after firing tear-gas bombs at the villagers, who had blocked the way to the cemetery for up to five hours.
Up to 23 villagers were reportedly arrested.
Daqahlia Governor Ayman Mokhtar on Saturday has chosen to name a school in Shubra al-Bahou village after the deceased doctor.
Doctors are the first line of defense against diseases and epidemics, the governor said, and sacrifice their lives to protect citizens. He stressed that they deserve honor and appreciation.
The governor's decision came hours after the incident, which outraged medical workers and observers who fear that medical staff face abuse because of their work.
The Egyptian Medical Syndicate also condemned the incident.
It called on all concerned authorities to push for maximum penalty in punishing citizens who obstruct an employee's work for imprisonment of up to six month to two years. The syndicate demanded the protestors be put to trial immediately to serve as a deterrence against future protests, with the maximum punishment imposed against them.
The syndicate renewed its plea to the House of Representatives to issue the Law for the Protection of Medical Facilities and the Law of Medical Liability.