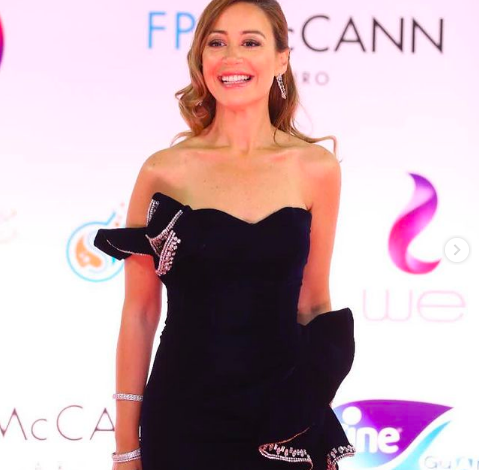 Egyptian actress Menna Shalaby was nominated for the Emmy Awards for her role in the crime series "Every Week has a Friday", according to the award's official website – a first for the star.

The Academy of Television Arts and Sciences which distributes awards,  announced its annual list of nominees for the highest honor in drama and television from outside the US.
The list included 44 nominees in 11 categories from 24 countries, according to the official website.

"We are so proud of our nominees and the record-breaking number of countries. To those who feared the pandemic would slow TV production around the world, this is your answer," said the President and CEO of the Academy of Television Arts and Sciences, Bruce Paisner.
The nominees include stars and TV shows from many countries such as Egypt, Argentina, Belgium, Brazil, Canada, Chile, China, Colombia, France, India, New Zealand, Portugal.
Interviews with the nominees will be displayed online through an international festival organized by the Emmy Academy from November 12 to 22 on its website.
The winners will be announced at a grand ceremony that will be held by the Academy in New York on November 22, at an undisclosed location.
"Every week has a Friday" series features Shalaby, Aser Yassin, Sawsan Badr, Khaled Anwar, Arefa Abdel Rasoul, Ahmed Khaled Saleh, Abdel Aziz Makhyoun, Roshdy al-Shamy, Mohamed Hatem, Mai al-Gheity, Ismail Sharaf, Fedra, Sherif Salama , Mohamed Radwan, and other stars.
The series was written by Ibrahim Abdel Meguid, while Samir Abdel Nasser and Mohamed Hisham Obeya took part in the script and dialogue.
It was directed by Mohamed Shaker Khodair.