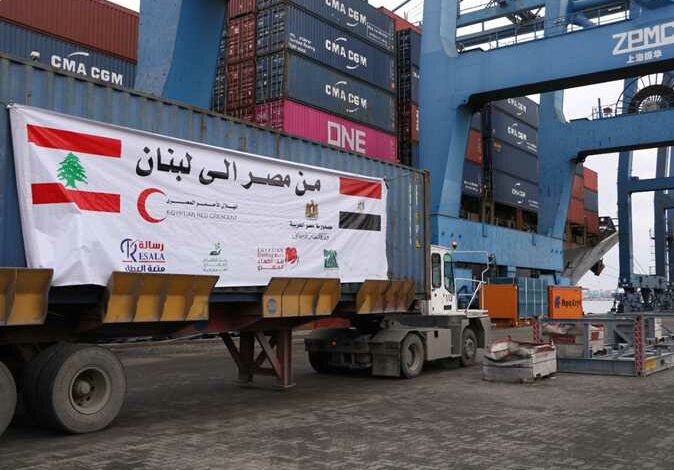 An Egyptian aid ship left the port of Damietta, on Friday to Lebanon upon orders from Egyptian President Abdel Fattah al-Sisi.
Ambassador Nader Saad, the spokesperson for the Egyptian Cabinet, said that the ship is carrying 487.5 tons of aid, including 122 tons of foodstuffs, 265.5 tons of medicines and medical supplies, and 100 tons of relief materials.
Saad explained that the Cabinet coordinated with the relevant ministries and state agencies to provide specific assistance, as well as coordination with the Lebanese government to provide everything needed.
An escalating economic crisis afflicts Lebanon, which has been described as one of the worst in the world since the 1850s.
The massive public deficit and the collapse of the national currency caused a permanent shortage amid a constant rise in prices.
The lack of medicine, fuel and basic supplies often brought daily life to a standstill in the country and pushed more than half of the population into poverty.
Political disagreements have delayed efforts to form a government to negotiate a rescue deal with international financial institutions.