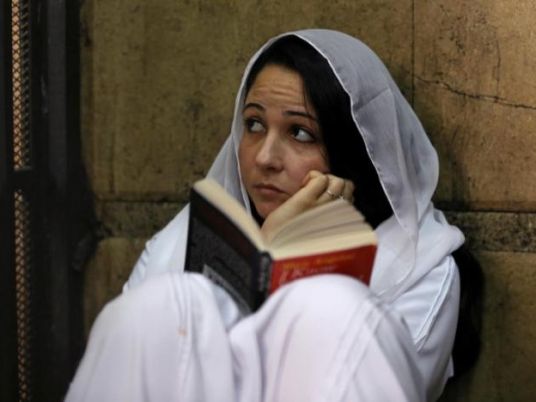 An Egyptian-American woman detained in Egypt for nearly three years on human trafficking charges was flown back to the United States on Thursday on a U.S. military plane, accompanied by a top White House official, a senior administration official said.
Aya Hijazi, an Egyptian who holds U.S. citizenship, was acquitted by a Cairo court on Sunday along with seven others who had worked with street children. Hijazi was released from jail on Tuesday, having been held for nearly three years.
She was flown to Joint Base Andrews, the U.S. military airfield on the outskirts of Washington.
President Donald Trump had privately asked Egyptian President Abdel Fattah al-Sisi to help out in the case when Sisi visited the White House on April 3, said the official, who spoke on condition of anonymity.
Trump did not mention the case publicly when he met with Sisi.
U.S. officials had raised Hijazi's case with the Egyptians soon after Trump took office on Jan. 20, the official said.
Hijazi was accompanied on the flight by Dina Powell, the deputy White House national security adviser for strategy. Powell had been in the region traveling with U.S. Defense Secretary James Mattis.
Hijazi, 30, founded Belady, a non-governmental organization that promotes a better life for street children.
She had been in custody for 33 months in violation of Egyptian law, which states that the maximum period for pretrial detention is 24 months.