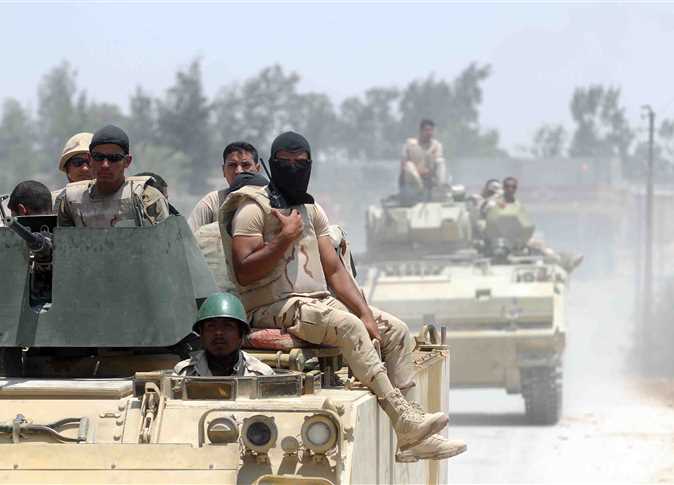 The military spokesperson for the Egyptian armed forces, Gharib Abdel-Hafez, announced Thursday evening that 13 takfiri militants had been eliminated as part of the state's ongoing fight against terrorism in central and North Sinai.
Abdel-Hafez added that 15 automatic rifles, ammunition of various types, 20 automatic rifle magazines, and some motorcycles used by militants in carrying out their terrorist operations were also seized.
As a result of the operations, nine armed forces personnel were killed and injured.
The armed forces have taken all legal measures in this regard and presented them to the competent investigation authorities.
The armed forces affirmed that they will continue their efforts to pursue terrorists so that the people of Egypt can enjoy security and safety.
Egypt has been battling a wave of terrorism which has killed hundreds of security forces and personnel since the army toppled late President Mohamed Morsi in 2013, in response to mass protests against his one-year rule.