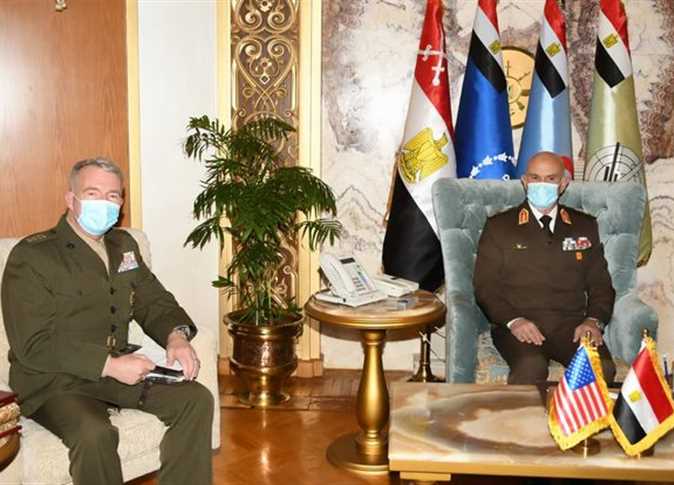 The Chief-of-Staff of the Egyptian Armed Forces Mohamed Farid on Monday met with the Commander of the US Central Command Kenneth McKenzie and his accompanying delegation currently visiting Egypt.
The meeting dealt with issues of common interest regarding military cooperation and exchange of experiences between the armed forces of the two countries.
The officials also exchanged views on developments within regional and international issues with the arm of laying the foundations of security and stability, as well as discussing joint exercises between Egypt and the US.
Farid noted the depth of Egyptian-American relations and expressed pride in the ties binding the armed forces of the two friendly nations.
McKenzie on his end emphasized his country's readiness to develop strategic partnership and coordination between the Egyptian and American armed forces, and was eager to see more joint cooperation in a manner that meets the common interests of both nations.
The meeting was attended by commanders from both armed forces.