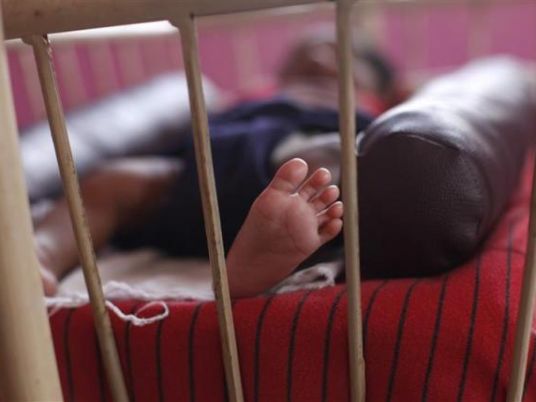 The National Council for Childhood and Motherhood in Egypt announced Wednesday that it has rescued an 11-year-old girl from being abused by her father and stepmother in Qalyub city.
The child's plight was first reported on the NCCM's Child Helpline 16000 by an anonymous neighbor, who said the young girl had been chained by her father.
The NCCM's secretary general Sahar al-Sonbaty immediately ordered that the girl be rescued, and referred the incident to the Public Prosecution's office for investigation.
Upon the prosecution's orders, a police force was dispatched to the girl's residence and found her within an isolated room.
The child's body was covered in various scars and wounds.
The police arrested the father and the stepmother, with preliminary investigations showing that the girl's parents had split up and she lived with her father and stepmother.
Sonbaty said the girl had since been admitted to a child shelter, with the NCCM following up on her condition.
Roughly 93 percent of Egyptian children aged one to 14 years old suffer from violence, said Khalid Darwish, adviser to the NCCM, back in 2019.
Prosecution is one of the most important pillars in eliminating child abuse, he added, stressing the importance of cooperation between the council and Public Prosecution in this regard.
According to a study prepared by the NCCM, violence is too readily accepted as a means of raising children up into supposedly strong adults.

The study shows that children are subjected to violence in places that are supposed to be safe, such as home, school or clubs, and exposed to violence from people who are supposed to care for them, such as parents or teachers.