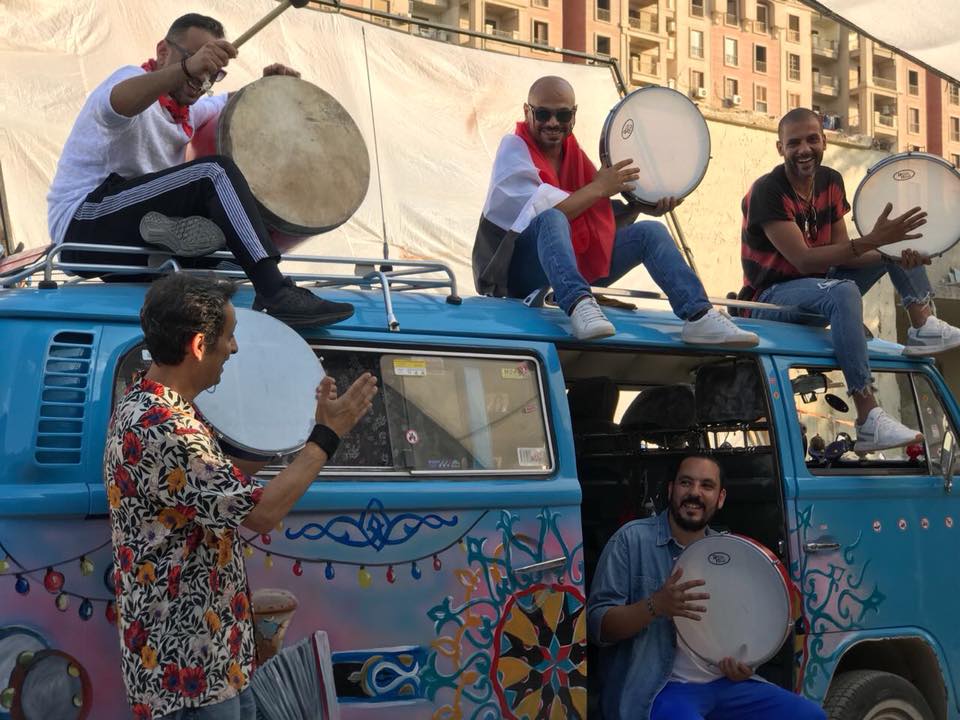 Egyptian rock band Massar Egbari is giving online concerts broadcast directly through YouTube and Facebook, allowing Egyptian and Arab audiences the opportunity to enjoy live music amid a ban on large public gatherings and the closure of theaters to contain the spread of coronavirus. 
Ayman Masoud, one of the band's founders, said that the decision comes in an attempt by the band to make up for the current situation after the cancellation of all concerts indefinitely, part of preventive measures implemented amid the coronavirus (COVID-19) pandemic. 
According to Masoud, Massar Egbari will perform around ten songs over one hour, including a new song.
The band will give more concerts online on a weekly or monthly basis depending on reception from fans, he added.
Earlier on March 10, Massar Egbari guitarist Mahmoud Siam gave an online concert broadcast on Facebook live.
Massar Egbari took the initiative, in cooperation with Platform company, to encourage various musicians and bands in Egypt and the Arab world to give online concerts so that audience could enjoy live music until the global crisis subsides, according to Masoud.
Platform specializes in providing direct broadcasts of live music via the internet in the Middle East, publishes the works of musicians online and on social media platforms, and uses special equipment to transmit high quality image and sound, he added.
Massar Egbari was set to represent Egypt in the 2020 South by Southwest music festival in Austin, Texas in March, but the event was canceled due to fears of the virus.
Egypt has confirmed nearly 200 cases of COVID-19 in the country and six deaths.
Image courtesy of Massar Egbari's official Facebook page