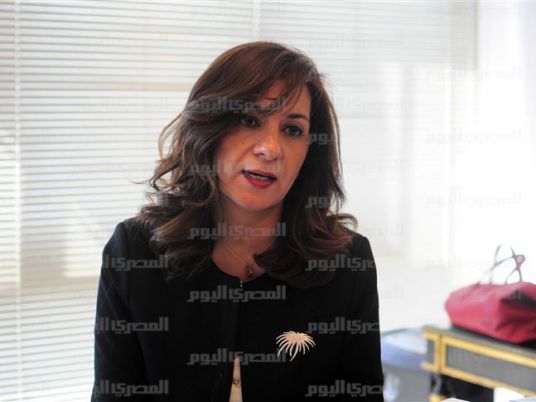 Minister of Immigration and Egyptian Expatriates' Affairs Nabila Makram announced in a press conference on Tuesday the establishment of an 'Aman' (Security) certificate for Egyptian expatriate workers, similar to the one offered in Egypt, which provides insurance to temporary workers and groups that do not have a fixed income.
The press conference was attended by Chairman of the Board of Directors of the National Bank of Egypt Hesham Okasha, Chairman of Banque Misr Mohamed al-Etreby, and Chairman of Banque du Caire Tarek Fayed.
Following coordination and agreement between Tariq Amer, Governor of the Central Bank of Egypt (CBE), and Ambassador Nabila Makram, the Aman certificate was greed upon to be established for Egyptians working abroad.
The issuance of Aman was one of the demands Makram received from Egyptian expatriates during her recent tour in foreign countries. She pointed out that she then discussed the matter with CBE Governor Tarek Amer, who welcomed the step and studied mechanisms for the issuance of the certificate.
Makram added that a meeting was held between ministry officials and the heads of banks who agreed to form a committee of national banks concerned with issuing the Aman certificate, namely the National Bank of Egypt, Banque Misr, Banque du Caire, and the Agriculture Bank of Egypt, to study the mechanisms of issuing the certificate.
Makram explained that this is a new fruitful cooperation between the Immigration Ministry and Egyptian banks after cooperation for the 'Belady' certificate.
Okasha said that Egyptian expatriates have provided great support to the Egyptian economy recently through remittances. The Aman certificate will be presented as a gift to them in return, he added. The certificate will be purchased in Egyptian pound, and its returns will be also in Egyptian pound, Okasha mentioned.
Edited translation from Al-Masry Al-Youm