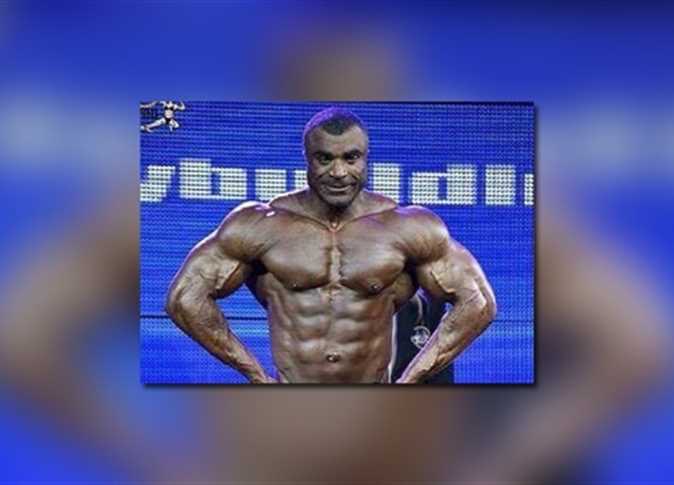 Egyptian bodybuilding champion Mohamed Saad died on Wednesday evening in Al-Galaa hospital after suffering from a brain hemorrhage, reported Al-Masry Al-Youm, citing Extra News channel.
The ministry of defense had been treating the champion on their own expenses in response to the request of the ministry of youth and sports.
Saad, 40, fell into a sudden coma after his hemorrhage.
After a program on DMC channel requested he be treated on the country's expense, the Minister of Youth and Sport Khaled Abd El-Aziz, and the Defense Minister Sedky Sobhy agreed to treat the player in El-Galaa El-Askary Hospital, free of charge.
Before Mohamed's death, Yasser Saad, his brother, had offered his gratitude to the DMC anchor as well as the ministers for their efforts in attempting to save his brother. He said in a phone call to the DMC channel that minister of youth and sports had already been in contact with him.
Mohamed Saad is an international bodybuilding champion who finished in second place in the World Championships, which took place in Spain in 2015.
Since falling ill, Saad has sought treatment at various hospitals, but they refused to admit him on the grounds that there wasn't enough space, until Al-Galaa Hospital treated him, reported Al-Dostour. It was there they found Saad had a brain hemorrhage.
Brain hemorrhage is sudden bleeding that interferes with the brain's function. This bleeding can either occur between the brain and the skull or within the brain itself.
Hemorrhagic strokes represent 20 percent of all strokes. Symptoms that a person is suffering brain hemorrhage are: sudden weakness, paralysis, an inability to speak, vomiting, difficulty walking and difficulty controlling one's eye, according to Harvard Health Publishing.
It is mostly the elderly and smokers who suffer from brain hemorrhages. It is an explosion in the brain arteries.
However, it is not an uncommon disease among healthy, young people. In such cases, it is usually caused by a congenital defect. The bleeding can also be caused through an accident where the patient bumps their head.