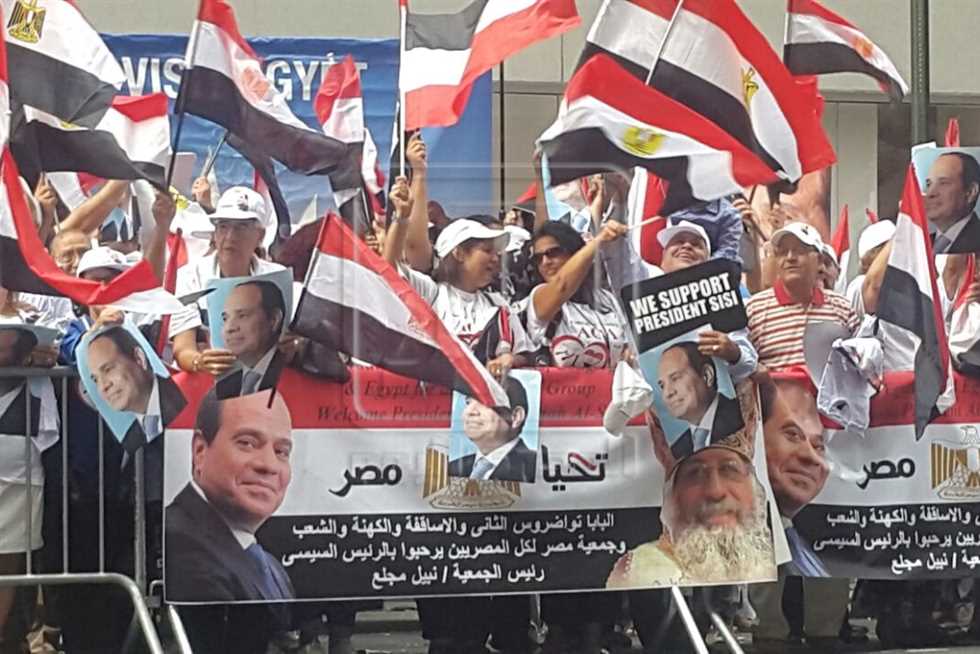 A delegation of media figures and parliamentarians left Cairo on Friday for New York to attend the UN General Assembly. Egypt's official delegation is headed by President Abdel Fattah al-Sisi.
Al-Masry Al-Youm was informed that Sisi will arrive in New York on Sunday, where he will deliver a speech to the assembly on Wednesday.
Chairman of the American Coptic Association (ACA) in Jersey City, Adel Ageeb, said that the ACA will organize trips from New Jersey to New York to welcome the president.
He added that his organization printed hundreds of T-shirts and hats with photos of President Sisi and the Egyptian flag. Ageeb said that Sisi represents Egypt and should be received with a proper welcome.
Head of the popular diplomacy delegation, Ahmed al-Fadaly, said that the delegation will participate in welcoming the president with banners featuring photos of Sisi and Egyptian flags, in front of the UN headquarters.
Fadaly explained that the delegation would rent buses that will roam the streets of Manhattan, carrying photos of the president and broadcasting national songs.
He said that the group includes MPs, writers and journalists, whose  main objective is to receive the president and highlight Egypt's role in counter-terrorism.
MP John Talaat said that the delegation aims to open permanent channels for communication with Egyptians abroad. He pointed out that participation in the UN General Assembly is a good opportunity to  showcase Egypt's efforts in the fields of development and anti-terrorism.
Edited Translation from Al-Masry Al-Youm