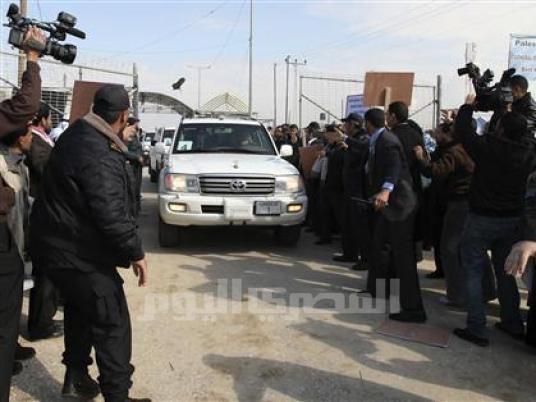 An Egyptian delegation arrived Monday in Damascus to "support President Bashar al-Assad in his war against extremism," reported Syrian state-owned news agency SANA on Tuesday.
The delegation included Ahmed Hassan, secretary general of the Arab Democratic Nasserist Party, Ibrahim Badrawy, head of the Movement of the Egyptian Left, and media personality Ihab Hassan.
The agency quoted Hassan telling Syrian parliament speaker Mohamed Jihad al-Lahham that the Syrian conflict had nothing to with the Arab Spring. He added that Syria's people and army are committed to unity, even in the face of armed militias.
He said Arab countries would prevail against colonialist plans to divide them and continue to build a bright future. He added that Egypt and Syria are both fighting Muslim Brotherhood and Salafi extremist ideologies and terrorism.
Meanwhile, Badrawy said Syria will be victorious and become a new power in the region.
Lahham, for his part, said Syria needs a political solution for its problem, and noted that Qatar, Saudi Arabia and Western nations are hampering efforts to stop the bloodshed in Syria by supporting terrorist groups with money and weapons.
The delegation also met with Syrian Information Minister Imran Zoubi, who briefed them about plans for a comprehensive national dialogue to resolve the crisis.
The United Nations reports that more than 60,000 Syrians have died in what it has termed a civil war.
Edited translation from Al-Masry Al-Youm