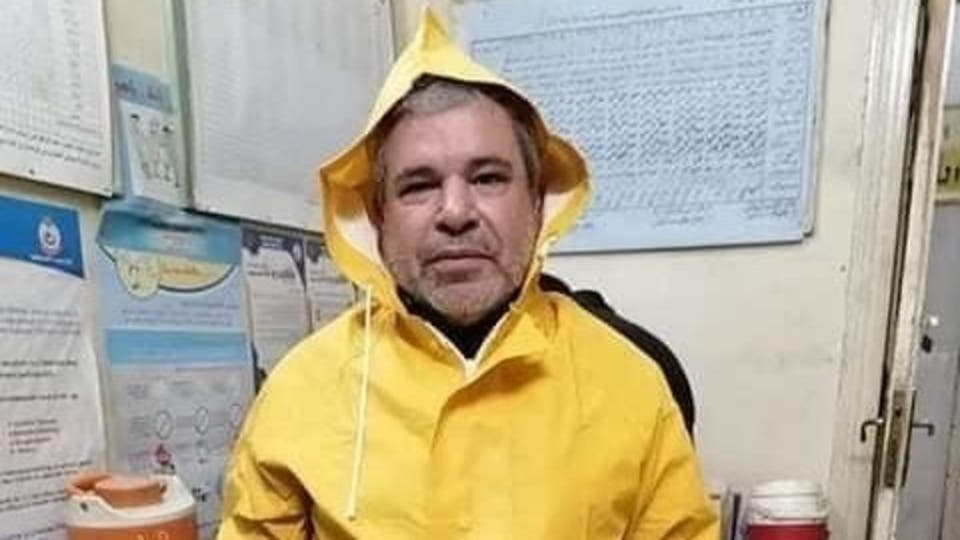 The Sharqiya Health Directorate announced Saturday that one of its medical staff had passed away from the coronavirus on Friday, after being isolated for eight days at the Abu Khalifa Isolation Hospital in Ismailia.
Ahmed Ezzat Deraz, the assistant director for preventive medicine, contracted the virus while at work and had tested positive on April 30, after which he was then transferred to the isolation hospital.
The directorate extended its condolences to Deraz's family and relatives, and said that Health Minister Hala Zayed phoned the governor of Sharqiya, Mamdouh Ghorab, to name a local health unit in Deraz's honor.
The villagers of al-Naamna participated in the early morning funeral of the deceased doctor in Minya al-Qamh city, attended by a large number of governorate officials.
Sharqiya's governor joined in the mourning and extended his condolences to Deraz's family.
"Doctors and nurses are the first line of defense in preserving the health of citizens," Ghorab said, praising them as the finest examples of sacrifice and heroism.
He thanked all health sector workers for tirelessly working to alleviate the suffering of patients in the face of this pandemic.
Ghorab also urged citizens to follow precautionary measures such as reducing gatherings and follow the Health Ministry's instructions.
Members of the Egyptian Doctors Syndicate's board said earlier this month that 95 doctors have been infected with coronavirus so far in Egypt, and five of them have died.
Egypt on Friday confirmed 495 new coronavirus cases, bringing the country's number of confirmed total cases so far to 8,476. The total number of COVID-19 deaths has now reached 503 nationwide, after announcing 21 more deaths.
Edited translation from Al-Masry Al-Youm