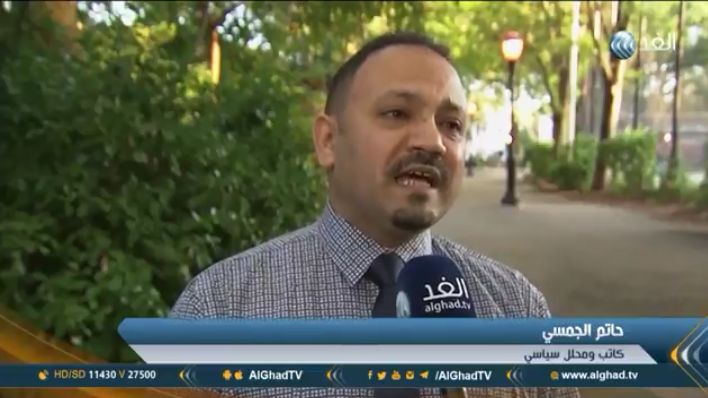 Fourty-eight-year-old Hatem El –Gamasy is not just a New York sandwich shop owner, but an overseas political commentator. The Egyptian expat was interviewed by the New York Times on his fascinating story on Saturday, but was met with controversy by Egyptians on social media.
Gamasy arrived in the US in 1999 from the Monufia province in Northern Egypt. A former English teacher, he came to the states to formally study English as a second language at St. John's University. He has since appeared on Egyptian private TV channels as a political analyst and expert from inside his shop.
The newspaper interview was conducted inside his sandwich shop, in a small attached room, where he sometimes carries out phone and Skype interviews with several private Egyptian TV channels.
The published report from the New York Times stirred debate among Egyptians, who accused the participating channels of non-credibility and an absence of professionalism.
The social media attack from users was met by a Facebook post published from Gamasy, in which he alleged the attacks against him were being carried out by media outlets affiliated to the outlawed Muslim Brotherhood organization.
He he said he was baffled by the controversy, pointing out that there is no shame in owning a sandwich shop and being a political analyst.
"I'm an educated person who graduated from a university in Egypt where I studied English language and am currently working towards starting a Masters Program in international relations," He added on his Facebook post.
Since his arrival in US, Gamasy has worked hard to support himself, starting as a deli counter worker in Lower Manhattan to owning his own shop.
The New York times enhanced its report with video footage of Gamasy in his guest appearance on Egyptian TV, tackling issues from immigration to North Korea.