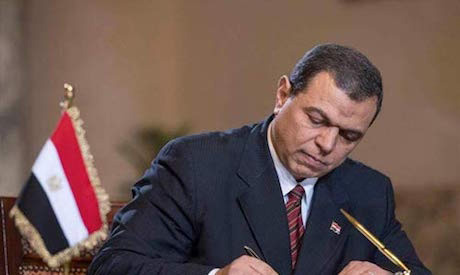 Egyptian national Ali al-Sayed Morsi, who was brutally attacked by a metal object in Jordan last week, has passed away, the Ministry of Manpower said in a statement on Wednesday.
Morsi fell into a coma earlier this week after he was allegedly attacked on Sunday by a group of men, hit on the head with a metal object, and dragged along the floor.
After he sustained serious wounds and injuries, he was transferred to the hospital to get necessary treatment at the Intensive Care Unit. He passed away later on Wednesday.
Minister of Manpower, Mohamed Safaan, said that Morsi's body will be returned to Egypt, and that the ministry is following up on developments in the investigation.
Those suspected of the attack were arrested and the Jordanian prosecutor general is conducting an investigation, an earlier statement by the ministry of manpower said.
The Jordanian labor minister has condemned the attack, stressing the brotherly relations between Egypt and Jordan and his appreciation for Egyptian labour in the country.
A financial dispute over the sale of a car sparked the brutal quarrel, according to the ministry.
Around 1.6 million Egyptians reside in Jordan, according to the Central Agency for Public Mobilization and Statistics (CAPMAS).