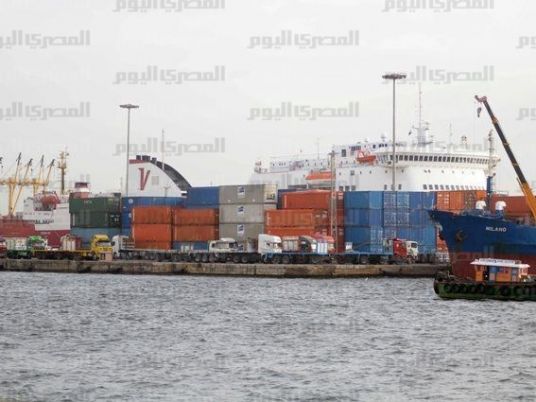 Egyptian exports have surged by US$1.2 billion in 3 months, reaching $6.755 billion by the end of the third quarter (Q3) of the last fiscal year, compared to $5.547 billion at the end of Q3 in the fiscal year 2016-2017, according to the Egyptian Central Bank of Egypt (CBE).
The government regards exports as one of the five main ways to enrich foreign exchange reserves, along with tourism and investments, remittances from Egyptians abroad, and Suez Canal revenues.
It is therefore implementing a plan to increase exports and ration imports. The central bank aims to raise its foreign reserve to about $50 billion in the coming period, from its current assets worth $44 billion.
Egypt's Ministry of Trade and Industry earlier announced a plan to stop exporting Egypt's natural materials raw, instead requiring the re-manufacturing of materials to increase the value chain.
Currently, Egypt's most exported products are in their raw state with no added value. These materials include sand, granite, crude oil, light fuel oil, raw gold, gold powder, copper wires, white cheese, some fresh fruits and vegetables, urea fertilizer, wool men suits, fragrance, potato and onion seeds, and some furniture components.
Two weeks ago, the General Organization for Export and Import Control (GOEIC) issued a report saying that Egypt's trade exchange rate had increased by 15.5 percent in the first half of 2018, reaching $44.836 billion against the $38.829 billion of last year.
The report pointed out that the Egyptian exports in the first half of this year increased by 14 percent, while imports have increased by 16 percent compared to the same period of last year.
Minister of Trade and Industry Amr Nassar said that the positive indicators of Egypt's foreign trade movement confirm the recovery of the national economy, and contribute to restoring Egypt's natural position on the world trade map.
Nassar added that the coming period will witness intensive moves to accelerate the pace of foreign trade in general, and increase Egyptian exports to world markets in particular.
Head of GOEIC Ismail Gaber said that 5 export sectors achieved significant growth in the first half of this year: chemicals and fertilizers with an increase of 26%, handicrafts with 17.8%, medical industries with 16.4%, spinning and weaving with 11%, and books with 38%.
He added that the sectors recording the largest increase in imports in the first half of this year included furnishings 75%, leather products 44%, handicrafts 39.3%, building materials 29% and ready-made garments 27%.