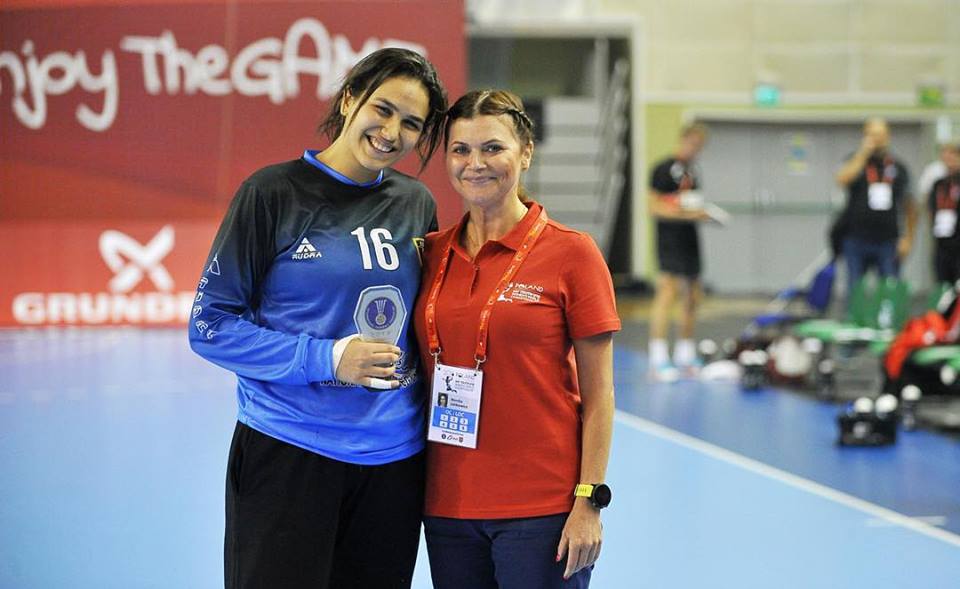 Egypt's national team player for handball Farah El Shazly has been named the best goalkeeper in the 2018 Women's Youth World Handball Championship.
The 18-year-old saved an incredible 41 shots out of 156 – at least 12 each match – with a total save rate of 31 percent. El-Shazly was also named 'Player of the Match' in Egypt's games against Chile and Denmark.
Egyptian celebrities in sports and entertainment alike were keen to congratulate the Egyptian player on her achievement. They included Mohammad Salah, star of the Liverpool and Egypt teams, who congratulated El Shazly from his official Twitter account.
Egypt's team was nevertheless defeated in four matches, first losing to Chile 12-23, then to Croatia 24-31, then to Denmark 15-24, and lastly to Hungary 24-36.
The Women's Youth World Handball Championship is an official competition for women's teams under 18, which takes place every two years. Hosted in Kitlce, Poland, the 2018 tournament is the seventh iteration of the contest, and is taking place from August 7 to 19.
About 24 teams are competing in the tournament, with Egypt and Tunisia as the only participating Arab teams.