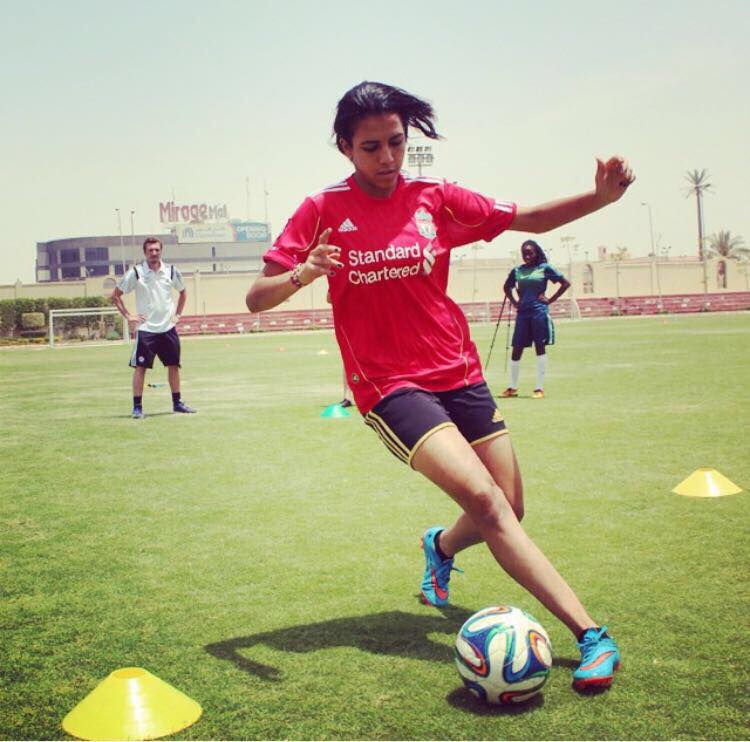 18-year old Cairo born Sarah Essam has officially signed with Stoke City Ladies Club as a forward, making history as the first Egyptian female to ever compete in a women's premier league.
"Football means the world to me, my dream was to play in the Premier League," Essam told the BBC.
Essam's first step in football was playing at Wadi Degla. She signed for the club in 2015 joining the youth team, and then got promoted to the senior squad.
"I went for a trial at Stoke, they made an offer for me and I was very happy," Essam added.
Essam said that she sacrificed a lot to maintain her dedication regarding her set goals.
"I hope I succeed with Stoke, " she added.
The 19-year old football striker also received offers from Derby County and Birmingham City, in addition to Sunderland's juniors team.
"I saw that Stoke City would be the best option as a start for myself," she said.
Studying engineering and playing in the Premier League, Essam thinks balance is key.
"I am obliged to make the balance between education and football," she said, especially "because my parents were not convinced about the idea of playing football and wanted me to focus on my studies."
Juggling between both her practice and classes, days can get tough for Essam.
"I get in times of despair of course, but I have to push on, because if I give up, all my efforts would just go to waste. I don't want that," she said.
Before moving to the UK, Essam played as a striker for the Egyptian National Team and Wadi Degla's team. She also competed in the African Cup qualifications and was involved in more than 20