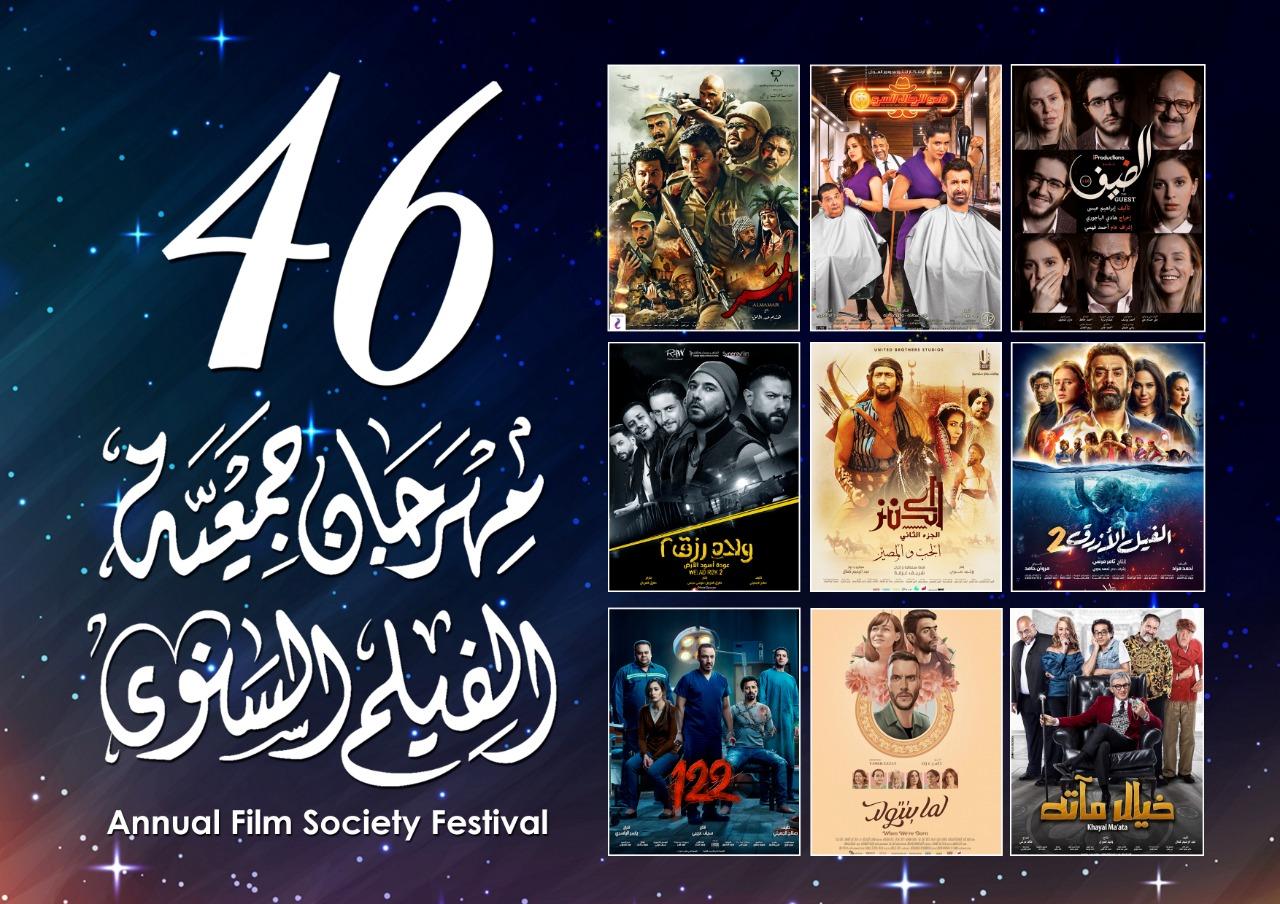 The 46th edition of the Egyptian Film Society Festival for Egyptian Cinema, organized by the Cairo Film Society, is set to kick off in Cairo on January 25 and go through February 1, with 8 films shortlisted from a list of 33 films produced in 2019 to be screened at the Artistic Creativity Center of the Cairo Opera House. 
The 8 films shortlisted include "The Guest" directed by Hadi El-Bagoury,  "The Secret Men's Club" by Khaled Al-Halfaoui, "The passage" by Sharif Arafa, "Blue Elephant 2" by Marwan Hamed, "The treasure 2" by director Sharif Arafa, "Rizk sons 2" by Tariq Al-Arian, "Imagination of the dead" by director Khaled Mer'ai, and last but certainly not least "When we are born," directed by Tamer Ezzat.
Following the screenings, a panel comprised of members of the Cairo Film Society and other film critics will deliberate to select the winners, with the announcement to be made on February 8, according to a press release from the Cairo Film Society. 
Winners will be selected based on a number of artistic criteria, including direction, story, scenario, dialogue, and set design.
The festival, which is supported by the Egyptian Ministry of Culture, aims to highlight domestic talent and "give due recognition…to legends that have given their blood and sweat to the industry," the press release read.  
President of the festival Mahmoud Abdel Samie has filmed nearly 200 documentary films since 1966, covering a wide range of topics related to social and environmental issues, historical events, and various Egyptian artists of all ages.
Last year the late Youssef Cherif Rizkallah, an influential Egyptian film critic, was honored at the festival to applaud his contributions to the film industry. This year, legendary artists set to be honored include actors Ali Al-Kassar and Tawfiq Al-Dakan, screenwriter and playwright Abu Al-Saud Al-Abyari, and Mamdouh Shoukry, director of "Za'er El-Fagr" (The Dawn Visitor; 1973), the first political movie in Egyptian cinema. 
Actress Samiha Ayoub, who has acted in plays and movies like "Al Leila Al Kabira" (2015), will be the guest of honor this year at the festival, and contemporary artists like director Dawood Abdel Sayed, scriptwriter Wahid Hamed, musician Mounir Al Wassimi, artist Lotfy Labib, interior designer Nihad Bahgat and film critic Salah Hashem are all set to be honored at the festival as well.