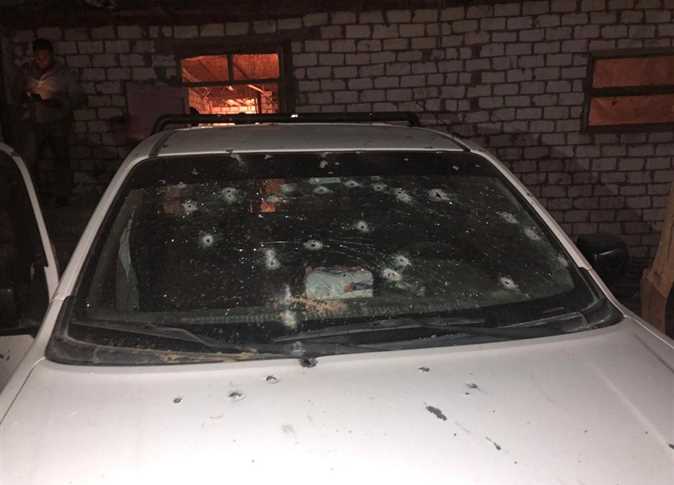 Egypt's Interior Ministry stated on Sunday that security forces have successfully wiped out a terrorist group in North Sinai that had been planning to launch attacks against police and armed forces in the area.
In a statement the ministry explained that it obtained information regarding the presence of a terrorist group in North Sinai's Gilbana area. The security services identified the location of these terrorists, and engaged them as the terrorists drove a white pickup car in preparation to carry out a terrorist attack.
The terrorists fired heavily at the troops, leading to an exchange of gunfire that ended with the total eradication of the group and the injury of one officer. The security forces retrieved several automatic weapons, large amounts of ammunition, a pistol and some tools used to manufacture explosive devices.
Preliminary investigations found that the pistol had been stolen after the terrorist group attacked and killed a police officer on January 4, 2018. It also found that the car was one that had been reported stolen from a citizen.
According to the information, terrorist Ahmed Said or Abu Hamza affiliated with the same group was also hiding out in the area. The forces tracked him down, leading the terrorist to fire at the troops resulting in Said's death and the injury of three officers.
The security forces have taken all legal procedures while the State Security Prosecution began investigating the incident.
Edited translation from Al-Masry Al-Youm