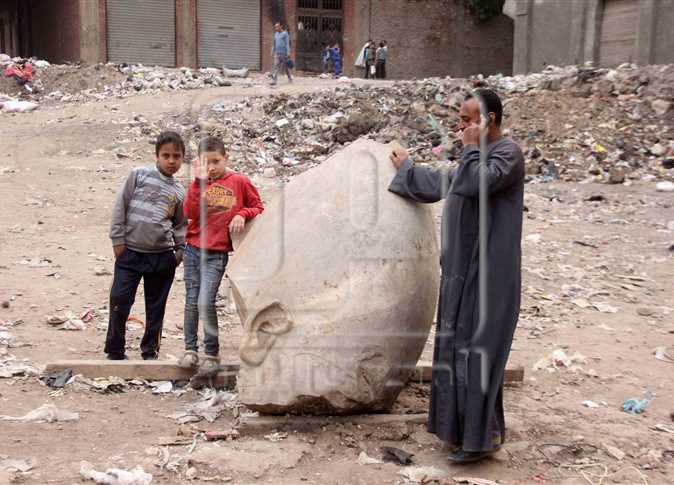 The Egyptian-German archeological mission, which unearthed an eight-meter statue of Ramses II in the Matariya area, will start excavations at two new sites nearby, Al-Borsa news website reported.
Work at these sites will start within a few days once the ancient statue has been completely recovered, said Dietrich Raue, head of the Egyptian Museum in Leipzig and the Egyptian-German mission.
The mission, according to Raue, found evidence of two other sites near the obelisk, one of which has been dubbed the "military camp". The other is located east of the obelisk.
Work at the current site in Matariya is challenging as the area is highly populated with many buildings surrounding the site, hindering the mission's work which has been ongoing for 10 years.
However, he expects work at the two other sites to be easier as the concerned authorities are discussing how to evacuate the area while taking the residents' rights into consideration.
Ayman Ashmawy, who is in charge of excavation affairs at the Antiquities Ministry, confirmed that the mission will start work at the two sites after completely recovering the Ramses II statue.
Excavation at the site in Matariya will continue until the end of the year, he said. This work is financed by Germany, Ashmawy added, explaining that the Egyptian ministry had to suspend its annual budget allocated for excavation and archaeological discoveries in 2012 due to declining income resources.