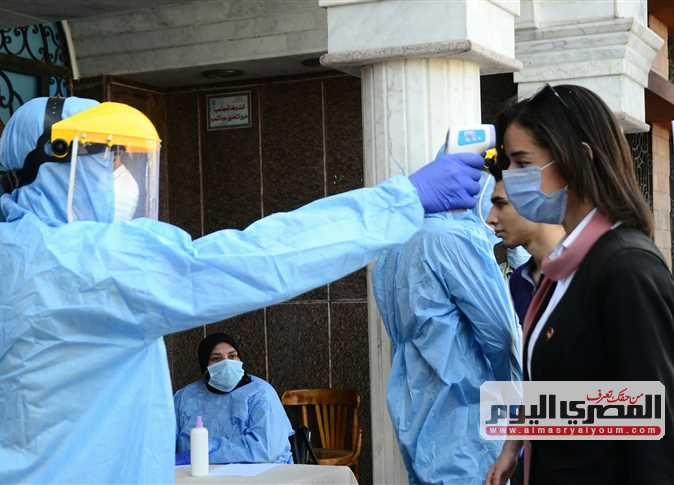 Egyptian Prime Minister Mostafa Madbouly issued a warning on Monday to citizens that Egypt is in the midst of rising coronavirus infection rates, which he stressed "requires all of us to take extra care."
He called on citizens to apply precautionary and preventive measures with the utmost care to combat the virus.
Madbouly made the announced while presiding over a medical group meeting to confront the coronavirus.
Great efforts are being made by the state in the medical sector to expand the provision of vaccinations, he said, alongside the work being done to provide sufficient strategic stocks of medical oxygen to meet the needs of hospitals nationwide.
"This comes within the framework of President Abdel Fattah al-Sisi's orders to work on preparing the medical sector permanently to deal with the repercussions of this virus, and to provide any additional funds that may be required by the process of importing vaccines while also providing a strategic stockpile of medical supplies," Madbouly said.
Egypt's Health Ministry on Tuesday confirmed 855 new coronavirus cases, up from 852 on Monday. The ministry also announced 42 deaths and 556 recovered cases.
The country has now reported a total of 218,014 confirmed cases, 12,820 deaths, and 164,368 recovered cases.
Case numbers began creeping up in March, and Egyptian officials have speculated that a third wave of the virus will hit during or after the month of Ramadan, which began on April 13.
Doctors and officials have warned the public to abide by coronavirus precautionary measures during the holy month, stating that social distancing is just as important as wearing a mask.
Egypt's vaccination campaign that began in January is still working to vaccinate medical staff, people over the age of 65, and those with chronic illnesses, but registration for the vaccine is open to all.
Egypt is currently using China's Sinopharm vaccine and the UK's AstraOxford vaccine. So far, 100 million doses have been secured by the ministry through the COVAX initiative, which is enough to vaccinate roughly half of Egypt's population.