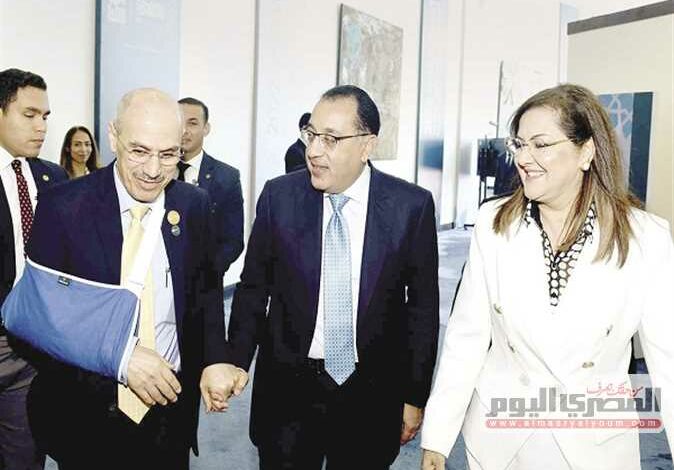 Egypt's government signed some action programs, documents and memoranda of understanding with international institutions to support exports and enhance the role of the Egyptian export sector.
Egypt plans to establish an export academy to increase exports to US$100 billion annually.
On the sidelines of the annual meetings of the Islamic Development Bank 2022, held in Sharm el-Sheikh, Prime Minister Mostafa Madbouly witnessed the signing of a work program between the Ministry of Trade and Industry, the International Islamic Trade Finance Corporation, the Islamic Corporation for the Insurance of Investment and Export Credit, and the African Export-Import Bank, in favor of Egypt.
This comes under the Bridges Program for Arab-African Trade, as part of a framework to implement projects that support the economy and enhance the export sectors during 2022-2023.
The work program aims to enhance the benefit of the Continental Free Trade Agreement; the proposed activities of the program include organizing trade missions to several African countries.
The program also aims to support the participation of companies in economic forums and trade fairs in the countries of the continent, secure exports and investment projects in Africa, and provide financing and guarantees for exports.
Madbouly also witnessed the signing of a letter of intent between the Ministry of Public Business Sector and the International Islamic Trade Finance Corporation (ITFC), to set a framework for cooperation in supporting the exports of Egyptian small and medium-sized enterprises to Africa, and to cooperate closely on supporting and developing trade.
The support is represented in providing brokerage services, in addition to logistical, financial and insurance services for exporters and importers, in cooperation with partners specialized in providing these services.
In addition to signing a letter of intent between the Ministries of Planning and Trade, the ITFC, and the Egyptian Exporters Association "Expolink", to establish an export academy in Egypt, to support increasing the rates of trade exchange between Arab and African countries, promoting economic integration and increasing intra-trade rates, and working to create a new generation of exporters.