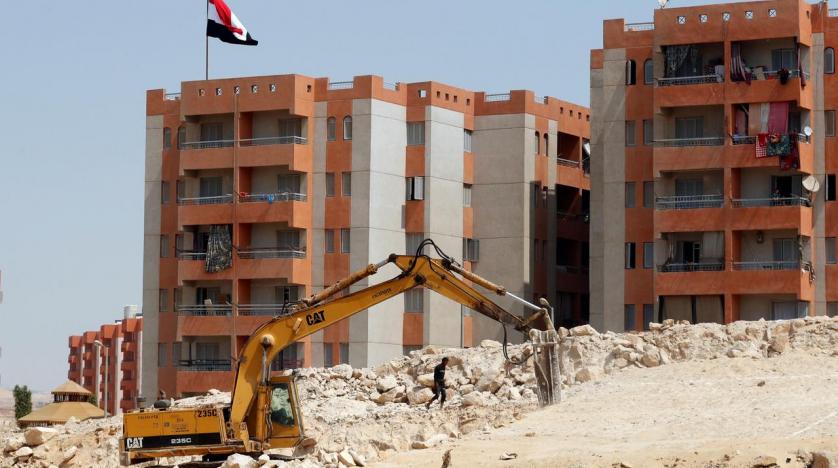 On Tuesday, Egypt's government refuted social media claims that it would expropriate housing units from their owners if they are not registered in the notary offices in accordance with the new amendment to the law.
The Egyptian cabinet's media center released a statement saying that it had contacted the Justice Ministry, who completely denied the rumors.
The ministry explained that the new legislative amendment to the Real Estate Registration and Notary Authority's law does not include expropriation of any housing units from their owners.
The cabinet's statement clarified that the new amendment stipulates that in the event of selling a housing unit, the buyer must first register it in the real estate registry, which enables the buyer, after completing the registration, to transfer the property.
The statement appealed to all media outlets and social media users to investigate the accuracy and objectivity behind claims, and to communicate with authorities to check before publishing false information that might lead to confusion.
According to the statement, property owners wishing to sell their units must follow the following steps:
Go to the notary office.
Submit the original preliminary sale contract of the unit.
Bring a certificate from the City Council to confirm that the property has no building violations.
Submit photocopies of the national ID cards of the seller and the buyer with the original IDs to review.
Submit an application for registration with the real estate registry attached with an assessment of the real estate tax.
Submit a survey report for the residential unit.
Obtain a final review and signature from the appropriate employee to accept the declaration of the contract.
The contract will be signed by both parties and issued on blue paper inside the registration office.
IMAGE: A bulldozer works on the housing project 'Long Live Egypt', at Al-Asmarat, a housing complex in Al Mokattam area, at Cairo's desert outskirts, Egypt September 12, 2018. (Reuters)