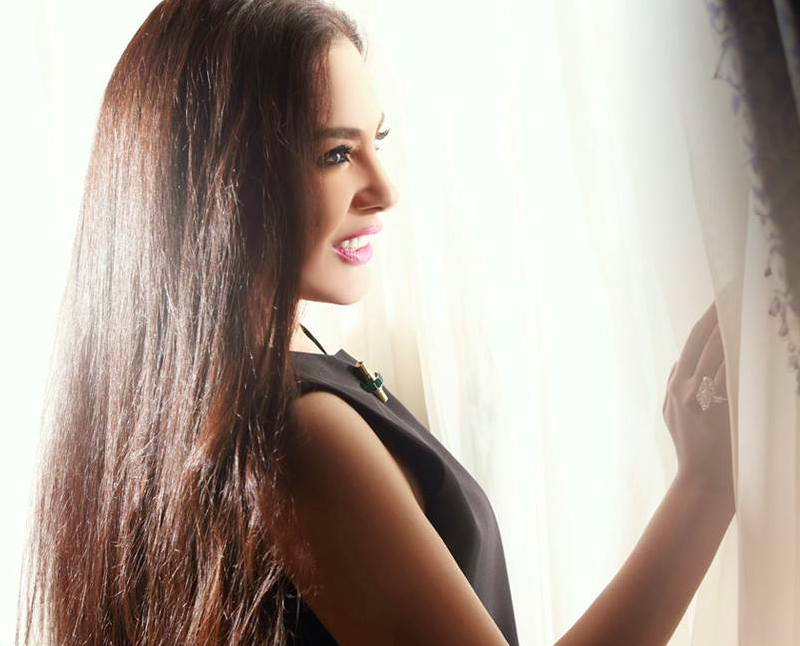 After a hiatus of over 19, Egyptian diva Sherihan has returned to TV screens again, this time in an advertisement for Vodafone which was met with a warm welcome across social media.
Sherihan, 56, is beloved both for her prestigious acting career and for hosting Fawazeer Ramadan (Riddles).
The star had retired from acting since her last film "al-Eshq Wa al-Dam," (Love and Blood) in 2002, following her salivary gland cancer diagnosis. She had previously taken a break from acting after a car accident in the nineties had fractured her spine.
Following her recovery, the star has graced the screens once again with an advertisement broadcast on the first day of Ramadan 2021.
A Twitter user celebrated Sherihan's return, writing: "You enlightened this life. Gold does not rust."
A fan on Facebook also wrote: "The advertisement of Sherihan of Vodafone is very pleasant and genius, regardless of the beauty of her hair and the lightness of her movements. I liked that the advertisement depicted her accident and that she has been able to return to stand on her feet."
And another user wrote, "Sherihan's advertisement is a message of hope for all frustrated people … and proof that after any crisis and problem, we can return again like before and better."
The user added that the advertisement truly tells the story of Sherihan's life, from her beginnings, what her dreams were and how she succeeded to her car accident and the dozens of surgeries she went through which did not stop her from getting up, stronger and more beautiful.
Others less enthusiastic about the content of the ad itself still had good things to say about Sherihan herself.
"The advertisement is not good, Sherihan is beautiful," wrote one fan.
Before the advertisement was launched, Sherihan sent a message to her audience through a tweet: "On these generous days and this great month, I want to tell you that I am more thankful. You loved me, you respected me, and embraced me and with your love, and with your prayers you healed me and still you cure me."
"I am living a sincere human moment, a moment of thanks from my heart and my life to all of you, without arrangement or exception, a moment that I waited so long to respond to your warm welcome in September 2002, my feelings are all confused but happy," she added.
She concluded her series of tweets with "Thank you and 100 million bows of thanks for everyone from the youngest child and citizen of Egypt to the last person in the world.. Thank you."