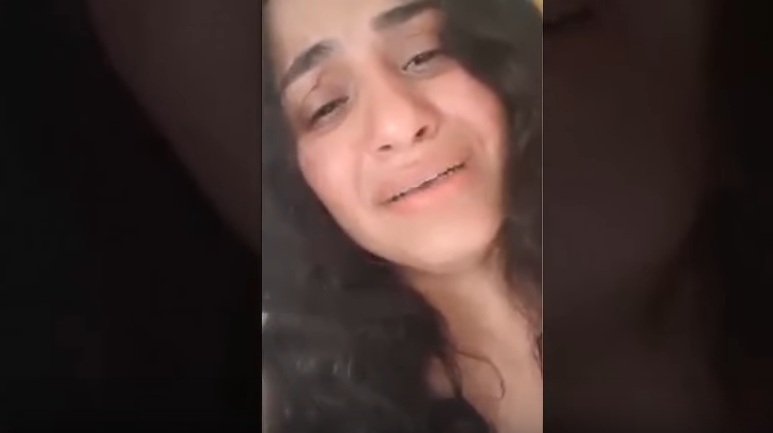 Massive controversy surfaced on social media in Egypt in the wake of video footage circulated in which a 30-year-old woman appeared and claimed she was raped.
Through nearly ten minutes of live broadcasting on Facebook, the Egyptian-Iraqi woman Hend Shagie, who has an Egyptian father and Iraqi mother, alleged that she was raped in her animal shelter two months ago.
Shagie owns and manages an animal shelter and receives donations there.
According to Shagie, she was raped by a donor who she names as Yahia Ahmed who came to the animal shelter.
The story of her rape on her personal Facebook page indicated that Yahia is a new friend of Shagie who she trusted and invited him to visit her animal shelter where the rape took place.
https://www.youtube.com/watch?v=iQcWqMT1-GI
"I need your help, I'm considering committing suicide, the incident happened when we were eating together, I immediately started feeling dizzy due to a drug that he has put in my food," she stated on the video.
She further noted that after nearly six to seven hours later she woke up to realize what had happened and rushed to call him. His response was "it is not the first time," according to Shagie.
Shagie explained through a televised interview conducted on Monday on the privately-run TV channel of Dream that the reason why she did not resort to the police was that at that time she did not have the ability to go to a police station or take the forensic examination.
She indicated that the incident took place two months ago.
Egypt Independent tried to reach Hend Shagie to get more details on the incident, but all attempts failed as she has decided not to talk to the media again.
Meanwhile, the alleged rapist Yahia Ahmed told Egypt Independent on Wednesday that he will not add any more details to the story.
He also said that there are many other details that prove his innocence which he will unveil during prosecution investigations.
In the wake of the massive backlash on social media after the video, he posted on Facebook denying the incident.
He has not denied meeting with Shagie and said that the first time they met was three months ago after she asked him to help her save a dog in the shelter.
"During our meeting, I observed that she tells lies about people whom I know very well, in addition to defaming some people close to me. She also uses donations dedicated to her animal shelter for her personal needs, so I decided to end my relation with her," he said.
Moreover, he asked what prevented her from resorting to legal procedures such as prosecution, and expressed his readiness to face her with evidence of his innocence.
"This is a deliberate defamation campaign — I will follow legal measures to respond, and I have already asked a lawyer to sue her over charges of deliberate defamation," he concluded on his Facebook post.