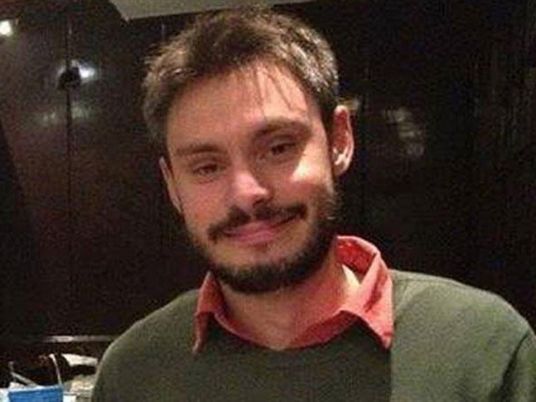 A number of former Egyptian and Italian diplomats along with officials, politicians and businessmen formed an Egyptian-Italian Regeni case committee on Tuesday in an attempt to overcome growing tensions between the two countries following the killing of the Italian PhD student, Giulio Regeni, in Cairo in February.
The meeting was headed by Professor Jean Fellini and the leader of Egypt's Independence Movement, Ahmed Fadaly.
"There are critical moments that require the interference of parallel public diplomacy to solve crises, rather than formal diplomats," said Jean Francois, member of the committee and former head of the Italian Foreign Ministry's Mediterranean Office.
Francois described Regeni's case as a tragedy followed by errors and intransigence by both sides, which lead to the current crisis.
The media, too, played a significant role in complicating the tensions between the two countries, he added.
The representatives of the Italian side are expected to visit Egypt in a few weeks to discuss further details relating to membership of the committee and the group's function.
Edited translation from Al-Masry Al-Youm