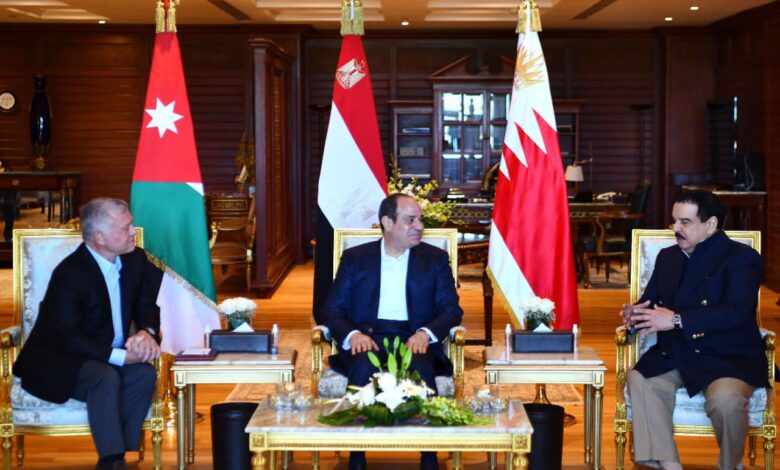 Foreign Minister Sameh Shoukry had talks on Wednesday with Jordanian Deputy Prime Minister and Minister of Foreign Affairs Ayman Safadi on means of boosting bilateral ties and a host of regional and international issues.
In statements, Spokesman for the Foreign Ministry Ambassador Ahmed Abu Zaid said that the two ministers discussed means of strengthening tripartite cooperation between Egypt, Jordan and Iraq.
They hoped the Egyptian-Jordanian Higher Committee will convene this year, the spokesperson added.
The two ministers also discussed an array of issues tabled on the agenda of the 159th meeting of the Arab foreign ministers' council, including the deteriorating conditions in the occupied Palestinian territories and the Palestinian cause, as well as the conditions in Syria and Libya.
They also had talks on means of shoring up joint Arab action in light of Egypt's presidency of the Arab foreign ministers' council.