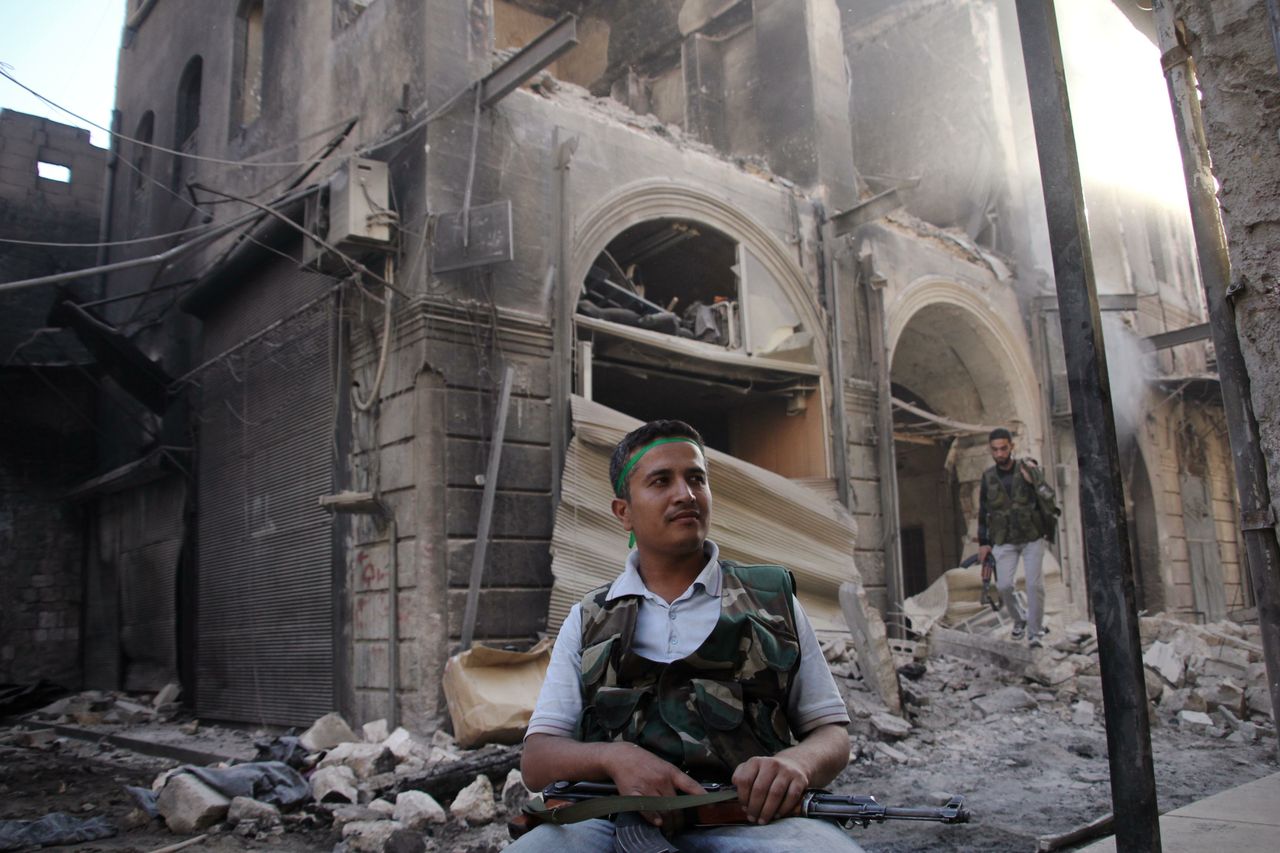 An Egyptian lawyer was reportedly killed in Aleppo on Wednesday during clashes with troops loyal to Syrian President Bashar al-Assad.
Twenty-seven year-old Mohamed Mehrez, the brother of Muslim Brotherhood spokesperson Yasser Mehrez, practiced law with a private firm in Cairo before traveling to Syria. Once there, he joined rebel forces who have been trying to overthrow Assad for almost two years, Al-Masry Al-Youm reported. It is not clear when he arrived or what rebel group Mehrez had joined.
Anas Khaled, a doctor and allegedly a friend of the deceased, posted on his personal Facebook page that Mehrez was a moderate Muslim without any extreme affiliations. Shaimaa Aly, who identified herself as Mehrez's wife, denied Wednesday evening that he belonged to the Muslim Brotherhood.
"[Mehrez] was not [a member] of the Muslim Brotherhood and he is not a Brotherhood martyr," she wrote on her Facebook page. "It is true that his brother is a spokesperson for the Muslim Brotherhood, but [Mehrez] is not one of them."
On Thursday, Islamist officials mourned Mehrez's death.
Ahmad Aref, the media spokesperson for the Muslim Brotherhood, offered his condolences, said state-owned Al-Ahram newspaper.
Al-Ahram quoted Aref saying Mehrez did not have any ties with the rebel Free Syrian Army gr
The Brotherhood has not sent members to Syria to join the FSA, spokesperson Mahmoud Ghozlan said in a statement in September 2012.
There are currently no accurate reports about the number of Egyptians who have joined the FSA, but there is widespread support for the Syrian uprising from everyday Egyptians and officials. President Mohamed Morsy has often affirmed Egypt's support of the Syrian people in public addresses.
Turkish Anadolu news agency quoted Bassam al-Dada, the FSA's political adviser, in September as saying that 20 Egyptians had joined Syrian opposition forces. He told the news agency that the FSA currently had 200 members hailing from other Arab countries.