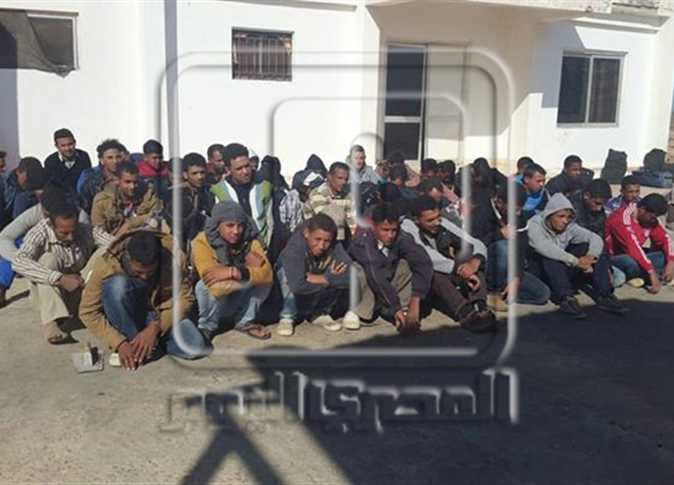 An official source in the Libyan city of Tobruk said Monday that the body of an Egyptian citizen has been recovered and identified by security services in the Jaghbub desert area, after being reported missing in Tobruk since June 30. The man had been identified as Idris Shubak.
Ghad al-Mawla Saeed with the General Department of Inspection with the Libyan Interior Ministry said that police received reports that over 20 bodies were found by citizens near the area of ​​Wadi Ali, after the recovery of 19 bodies about 10 days ago, including seven Egyptians. Work is underway to retrieve the rest of the bodies.
The Director of the Libyan Red Crescent Information and Documentation Office, Fatima Al-Obeidi, said that two family members of two of the victims from Kafr El-Sheikh governorate contacted the Libyan Red Crescent.
Obeidi said in a statement that the two family members reportedly conducted DNA tests in Egypt. she said that they asked for the bodies to be buried in Tobruk, in the event the tests were positive.
She stated that the official page of the Libyan Red Crescent in Tobruk receive daily reports of missing people, and the number of those reported from Egypt are more than 80. Obeidi added that the reporting process includes the name of the missing person, age, country of origin and the date of their departure from Egypt.
The Libyan Red Crescent said on July 7 that it had found 48 corpses 19 of which were suspected bodies of illegal Egyptians migrants, discovered in the desert area between the Libyan cities of Tobruk and Ajdabyia.
The Libyan Red Crescent's statement asserted that the 48 discovered migrants were on their way to Libya for work. The Egyptian Foreign Ministry said last week that seven bodies of Egyptians have been identified.
The death of the 48 is believed to be due to thirst or the effect of the desert elements. The corpses were found in a rotting state indicating that their deaths took place only a few days before, according to the Libyan Red Crescent.
Edited translation from Al-Masry Al-Youm