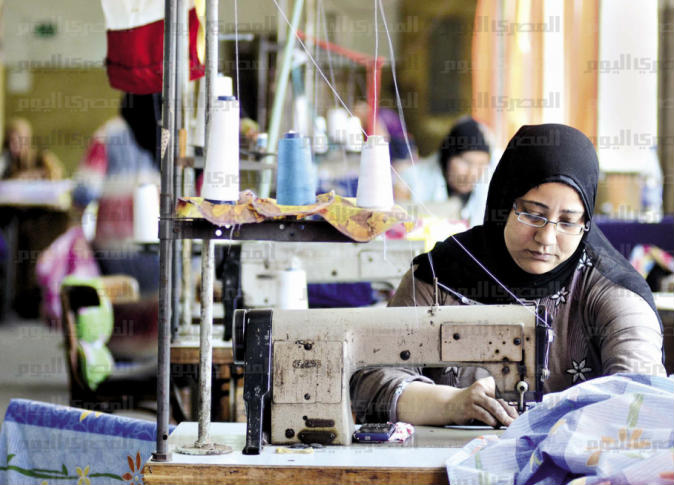 Egyptian ministers on Saturday inaugurated the fourth edition of the "Destination Africa" 2019 textile event, organized by the Textile Export Council of Egypt (TEC), and the Egyptian Exporters Association (Expolink).
The chairman of the TEC Magdy Tolba, said that "Destination Africa" is an opportunity for textile exports from Egypt to reach international markets through increasing shares in existing markets, or by accessing new ones.
He pointed out that the Egyptian sector has rich resources and human cadres, with the skills necessary to help increase textile exports of Egyptian clothes to those markets.
The exhibition was inaugurated by Minister of Immigration and Egyptian Expatriates Affairs Nabila Makram, Minister of Trade and Industry Amr Nassar, and the Minister of Public Business Hisham Tawfik.
Makram said that the participation of Egyptian businessmen and investors abroad comes within as part of the fruit of the "Egypt Can" initiative for investment and development.
She added that there is great interest from the exhibition in the Canadian market, because of the presence of Egyptian businessmen there.
Supporting the efforts of Egyptian investors and businessmen abroad ensures the spread of Egyptian products and creates jobs at home, she said, which limits illegal immigration and serves the government's strategy in combating illegal immigration.
Makram said that Egyptians abroad are capable of promoting Egyptian products around the world, and have ambitious plans to participate in the development of their country. She stressed that the Ministry of Immigration was keen to utilize them.
During the exhibition, a delegation of four companies met Minister of Trade and Industry Amr Nassar and reviewed the possibility of transferring their production lines from China to Egypt.
Michael Barsoum, an Egyptian textile engineer abroad, said that export markets for textile sectors are expanding, with the US ranking first with US$820 million, followed by EU countries with total exports of $717 million, and Arab markets in third place.
Barsoum said he is working with a group of expatriate Egyptian investors and businessmen to increase exports abroad and promote Egyptian products to provide hard currency and create jobs for young people in Egypt, by exporting to Canada or other countries from the EU.
Edited translation from Al-Masry Al-Youm