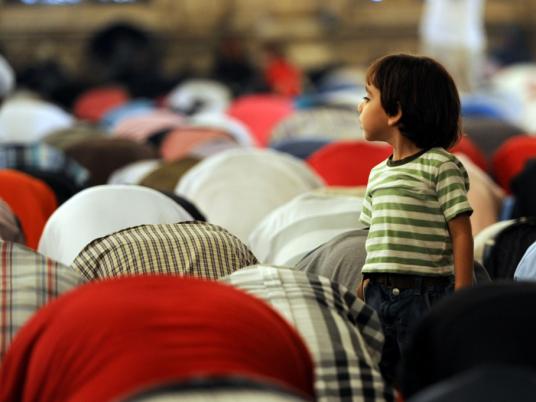 A mosque in al-Beheira governorate has announced a competition aiming to encourage children between the ages of 10-14 to keep up with their Fajr (dawn) prayers by offering LE 1000 to those who managed to pray at the mosque for 40 days straight.
Mohammed Allam, member of board of directors at Nasser mosque in Damanhour city announced that a man had donated LE 10,000 for the competition, giving LE 1,000 to a total of 10 winners on Friday, September 11. If the number does exceed 10 the last one will be decided by coin toss.
Registrations for the competition concluded on the dawn of Sunday, August 5 according to Allam.
Residents of the city were welcoming of the idea, according to Masraqy newspaper who interviewed city resident Mona Ahmed, who said that the idea would hopefully be implemented across all mosques via simple donations that could motivate children to praying more and enrich their spiritual lives.
Another resident Mohamed Rihan echoed the sentiment, saying that this would help children learn how to organize their days better, instead of "playing in the streets throughout the night and sleeping all day long."
A similar idea was previously implemented in Turkey,  when an Istanbul mosque awarded a group of Turkish children gifts such as bicycles for praying fajr in congregation 40 days in a row.