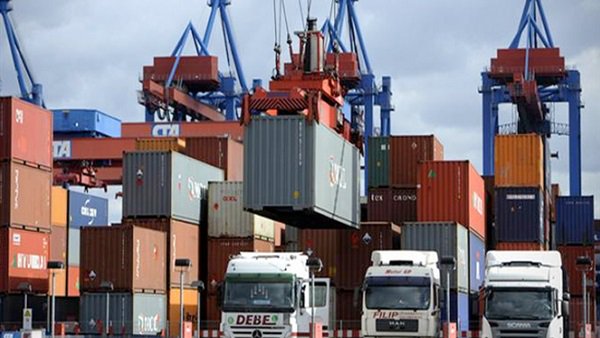 Egypt's Ministry of Trade and Industry announced Saturday that the nation's non-oil exports have achieved a remarkable six percent increase during the first quarter of 2021, reaching US$7.438 billion compared to roughly $6.99 billion in the same period of time last year.
Minister of Trade and Industry Nevine Gamea said that this increase in spite of the coronavirus pandemic, thanks to efforts made by the government to support productive and export sectors which has contributed to the continued production and preservation of export markets.
Egyptian imports witnessed a slight rise by two percent during the first quarter of the current year, hitting $16.991 billion, compared to $16.675 billion last year.
Gamea noted that that these positive indicators have also contributed to decreasing the trade balance deficit by one percent, bringing it down to $9.552 billion this year compared to $9.685 billion during the same period last year.
The head of the General Organization for Import and Export Control Ismail Gaber, explained that the largest sectors dominating the list of Egyptian exports during the first quarter of this year include the chemical products and fertilizers sector with $1.53 billion, building materials sector with $1.353 billion, the food industries sector with $965 million, the engineering and electronic goods sector with $739 million, the ready-made garments sector with $434 million, and the medical industries sector with $174 million.
Gaber added that there are five countries whose markets accounted for 30.6 percent of the total Egyptian exports, including Turkey with $504 million, the US with $498 million, Saudi Arabia with $456 million, Italy with $ 447 million, and Malta with $375 million.