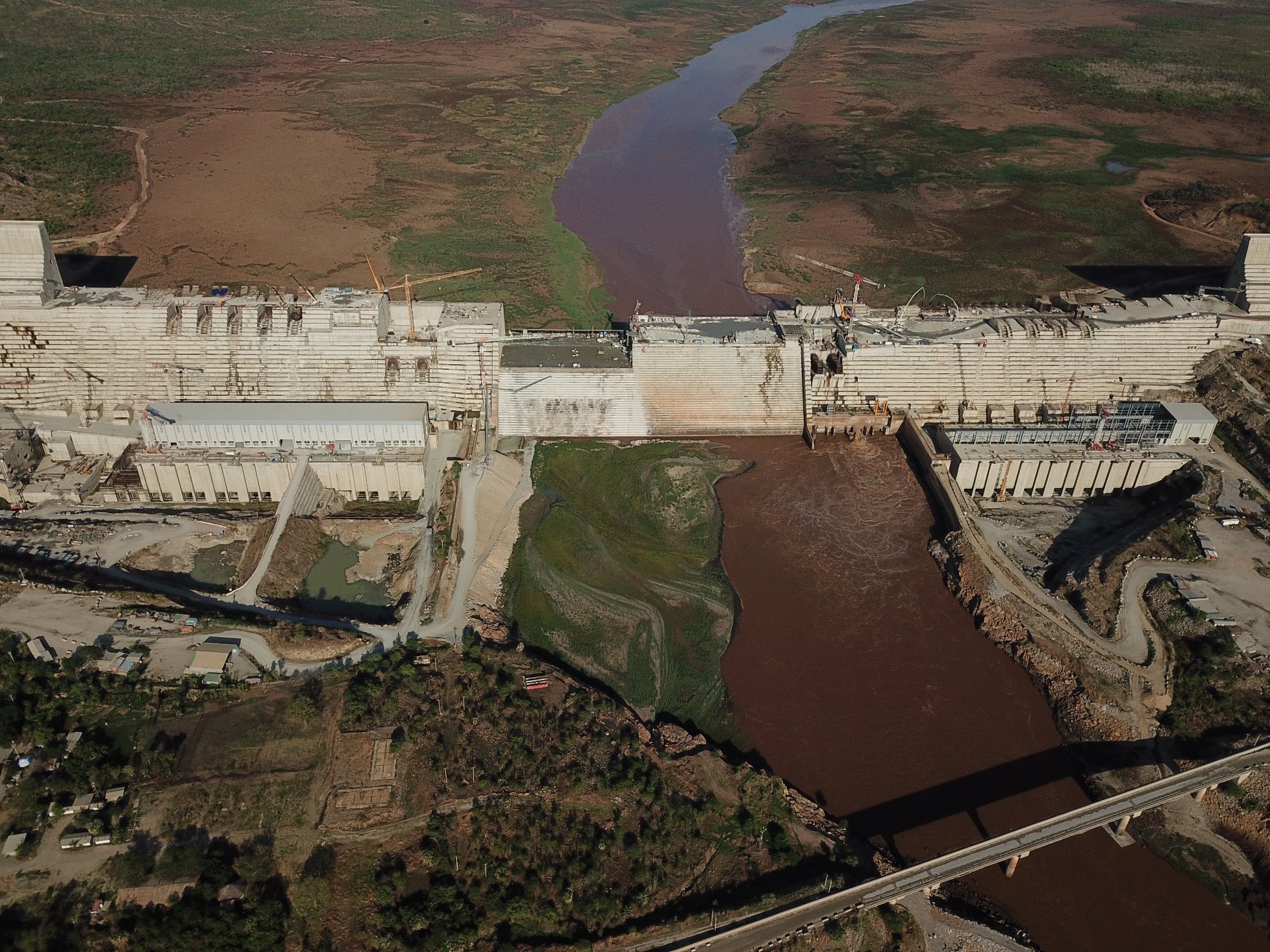 Egyptian veteran diplomat and director of Bibliotheca Alexandria pointed the finger at Israel on Tuesday over the Grand Ethiopian Renaissance Dam (GERD) crisis.
During an interview on Sherif Amer's "Yahdoth fi Masr" (Happening in Egypt) TV show, Mostafa el-Feki said that Israel has some sway on the GERD crisis, stating that it dreams of being a downstream country of the Nile River.
Feki added that this desire dates back to the era of the late President Anwar Sadat.
He also indicated that the American and Russian positions on GERD would change if Israel is convinced to support Egypt.
Feki said, "Egypt will not return to negotiations in their current form," stressing "the importance of the African Union's demand from Ethiopia to stop unilateral measures and negotiate within a period of time ranging from six months to a year."
He explained Egypt must rely on non-traditional solutions and contacts with influential countries to solve the GERD crisis, praising Foreign Minister Sameh Shoukry's performance speech before the UN Security Council.
Last week, members of the Security Council called on the three countries to resume negotiations in order to reach a legal agreement on the dam, which Addis Ababa refuses to sign.
Negotiations over the dam between Egypt, Ethiopia, and Sudan have stalled for years, with the three parties ultimately failing to reach any agreements.
Egypt and Sudan fear the impact of the dam on the downstream countries, including possible blows to water facilities, agricultural land, and overall availability of Nile water.
Ethiopia officially informed Egypt on July 5 that it had started the second filling of GERD reservoir, a move that was unilaterally rejected by Egypt.
The disputed dam is the largest hydroelectric project in Africa, with a cost of more than US$4 billion.