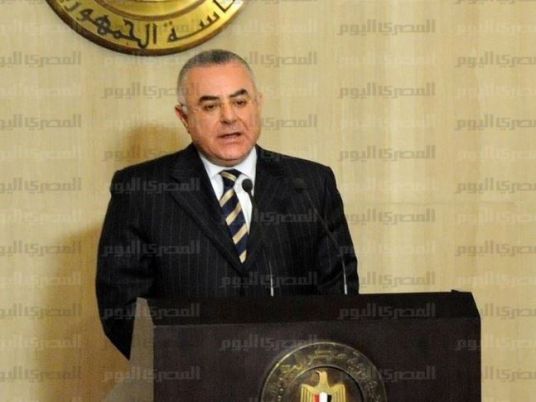 The Egyptian pound recorded the biggest drop in the exchange rate against the dollar in 16 months after an exceptional tender offered by the central bank to provide food commodities for the month of Ramadan.
The pound lost 0.7 percent after the tender on Tuesday, the biggest drop since January 2013, amounting the total drop since the beginning of the year to 2.2 percent.
The Central Bank failed to control the successive rises in the dollar against the pound despite the lowering of the interest rates and the launching of two incentive packages to increase public spending and stimulate the economy with US$8.5, according to Bloomberg News.
The dollar rose by 5 piasters on the official market at banks and bureaux de change outlets on Wednesday and dropped by the same ratio on the black market, as importers are reluctant to buy, awaiting the outcome of the central bank's decisions.
The buying rate of the dollar hit 7.1049 pounds and the selling rate hit 7.135 pounds at banks and bureaux de change outlets, while on the black market it hit 7.45 pounds for buying and 7.48 pounds for selling.
Bilal Khalil, vice president of the Exchange Division, said the central bank aims to raise the dollar rate at banks in order to reduce the rate differential on the black market for importers to buy from the official market.
Banking expert Basant Fahmy said the dollar will continue to rise against the pound, adding that the Central Bank should have moved the dollar by 20 percent against the pound after the 25 January revolution to avoid what is happening now.
"The Central Bank is no longer able to support the pound against the dollar in the foreign exchange market due to the declining foreign currency reserves to a critical level," she said. "It is not up to the Central Bank to do so anyway."
Yousef Farouk, director of a bureaux de change, said that the Central Bank aims to raise the dollar to 7.25 pounds or 7.30 pounds at the official market. "The bank has mechanisms to correct the market in the next three months," he added.
Edited translation from Al-Masry Al-Youm