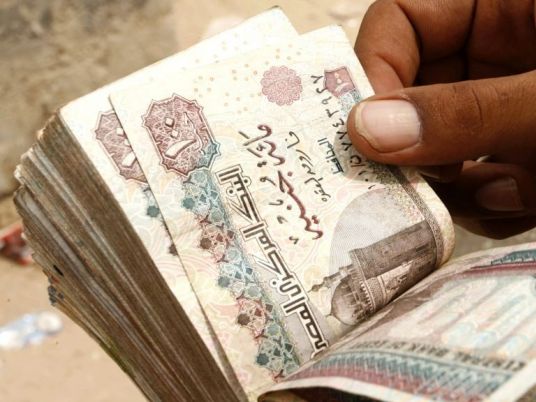 The Egyptian pound remained stable against the US dollar on Monday, selling between EGP 18.75-19.09 to the dollar in some banks.
The Commercial International Bank (CIB) sold at EGP 18.80 and bought at EGP 18.70, while it was sold at EGP 18.86 at the Arab African International Bank and bought at EGP 18.78.
It remained stable at Al Ahli Bank and Banque Misr with EGP 18.75 as a selling price and EGP 18.70 for buying.
The pound however lost 10 piasters at Banque du Caire, where it was sold at EGP 18.85 and bought at EGP 18.70.
The Egyptian Gulf Bank set the selling price at EGP 18.95, while it was bought at EGP 18.85.
The rate exceeded EGP 19 to dollar in some banks, like Credit Agricole where the dollar stood at EGP 19.09, while the buying price was EGP 18.85.
President Abdel Fatah al-Sisi said in December that the pound was not valued fairly against the dollar, saying that it would be strengthened over the coming months.
"But for the equilibrium we are talking about to be reached we need some months," Sisi said.
Egypt's central bank abandoned its currency peg of EGP 8.8 to the US dollar on November 3.
The dollar peg had drained the central bank's foreign reserves, which have been hit by reduced foreign investment following political turmoil in the past few years, forcing the bank to impose capital controls and ration dollars.