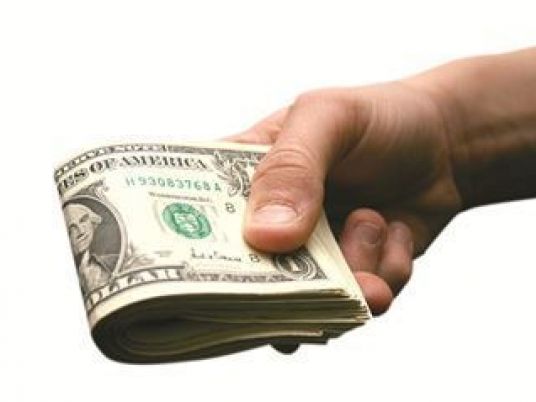 The Egyptian pound was steady against the dollar at an official forex auction on Thursday and black market traders quoted the official rate a day after the central bank shut four exchange companies in an effort to end speculation on devaluation.
Egypt, which depends heavily on imports, has been facing a foreign currency shortage since a 2011 uprising drove away tourists and investors – major sources of hard currency.
It is under increasing pressure to devalue the pound, but surprised markets by strengthening it 20 piasters in November. It has held the pound steady ever since.
The black market rate hovered above 9 pounds per dollar this week, up from around LE8.8 last Thursday, after the central bank loosened restrictions on the amount of dollars importers could deposit in banks to finance their shipments.
The central bank sold US$38.8 million at a cut-off price of LE7.7301 to the dollar on Thursday, unchanged from the previous auction.
Reuters spoke to more than five black market traders all of whom quoted the official rate but largely had no dollars to sell. Some said they would sell to longstanding special customers at rates varying between LE9.10 and LE9.25 to the dollar, weaker than a rate of LE9.05 quoted on Tuesday.
Egypt's central bank closed down four exchange companies, with a total of 27 bureaus across Egypt, this week for violations that included selling foreign currency at unofficial rates, sources in exchange bureaus told Reuters on Wednesday.
The central bank has repeatedly said it is not planning a devaluation but economists, business people and money changers all say it cannot hold out forever.
Egypt's foreign currency reserves have tumbled from $36 billion in 2011 to $16.48 billion at the end of January, and the country has been rationing dollars through the weekly dollar auctions to banks.
Egypt is reluctant to devalue the currency due to concerns that this would fuel inflation, already in double digits.
The bank's Monetary Policy Committee raised benchmark rates by 50 basis points last month, citing inflationary pressures.