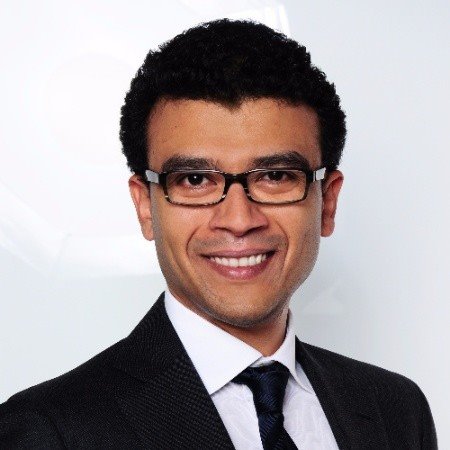 Egyptian professor and accomplished academic Mohamed Badr has been chosen as the dean of Munich University's media faculty, announced the German Embassy in Cairo on Wednesday.
Badr, 39, is the youngest expatriate in Germany to have achieved the position, which he earned in a close competition with 17 German professors according to Embassy. He was previously named 2017's Best Professor in Germany after a competition with 72 other professors for the title.
"Effort always pays off," Badr expressed in a phone call with ON TV program Sabah ON.
"I never thought I would be a dean. The day I got the permanent professorship from the German ministry of education I could not believe it," he said.
Regarding the challenges he overcame to become the dean, Badr said, "I exerted a lot of effort to convince the board. People wanted to see my program to benefit the university and what I can provide for the students… What I will provide for the market and how I will attract companies to hire my students. Moreover, what joint programs I could create with other universities and so on."
Born in Alexandria, Badr worked as a financial analyst in the energy and petroleum sector in 1990 according to his university professor profile. The professor then obtained his bachelor's degree in Finance and Financial Management Services from Alexandria University back in 2000. He then went on to achieve a Ph.D. in political science and communication, and three master degrees.
As listed on his LinkedIn profile, Badr is also fluent in five languages; English, Arabic, German, Italian and French.
Badr was chosen as part of a diplomatic mission to Italy where he was responsible for overseeing the implementation of several bilateral and multilateral projects. Following his return, professor Badr became part of Reuters Consulting Group in Germany, where he acted as a team leader responsible for creating growth strategies for some significant multinational corporations.
He then went on to create his own consultancy company in 2014 called "Badr Consulting," which has helped countless businesses. One of his most notable accomplishments was creating a joint media program between Macromedia University for Applied Sciences in Germany and Westminster University in London according to a statement by the German Embassy in Cairo.