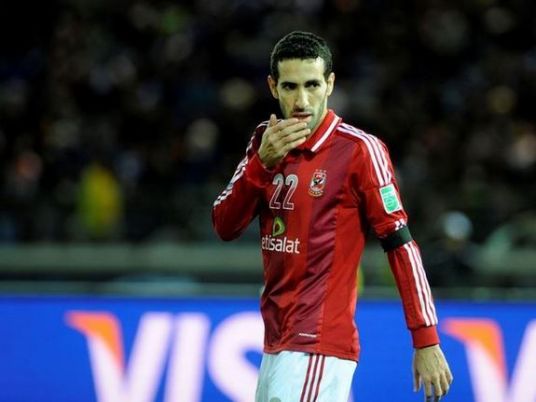 On Thursday, Egypt's Prosecution Office recommended Cairo Criminal Court's decision to list the retired Ahly football star Mohamed Aboutrika and 1,527 other people, including leaders of the Muslim Brotherhood, on the country's terror list for a period of five years.
Aboutrika has been repeatedly accused of supporting and funding the brotherhood.
The ex-footballer's assets were frozen in the spring of 2015 because of his shares in the Asshab Tours Company, whose manager was allegedly a Muslim Brother.
Aboutrika denied involvement with the group and appealed twice, before a higher court annulled the ruling in 2016. However, he was still placed on the terror list in 2017 by the Cairo Criminal Court.
The 2017 court ruling also included businessman Safwan Thabet, the assistant of former-president Mohamed Morsi, Pakinam al-Sharqawy, journalist Mustafa Saqr, former judge Walid Sharaby, and a number of Muslim Brotherhood leaders.
On July 4, 2018, the Court of Cassation headed by Counselor Ahmed Omar Muhammadin ruled, in a final verdict, to annul the first decision issued on January 12, 2017, to include Aboutrika and 1,527 people on terror lists.
Under Egyptian law, anyone placed on the terror list is subject to having their assets frozen, as well as a travel ban.