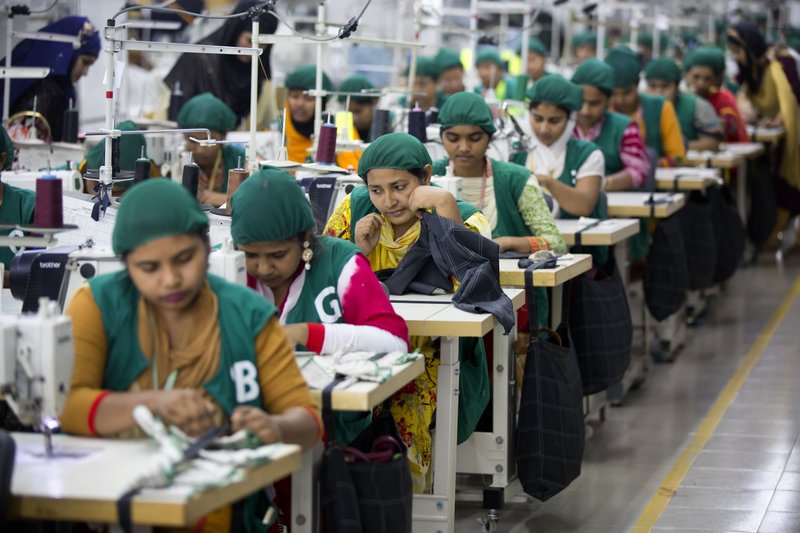 Egyptian ready-made garments exports to the American market through the QIZ protocol fell by 17 percent between January to November 2020.
The Ready-made Garments Export Council said that the total exports during this period reached US$722 million compared to about US$ 867 million during the same period in 2019.
The council data showed a decline in the total exports of ready-made garments in general during the same period, as their value decreased from $1.5 billion during the January-November period 2019 to $1.2 billion by 2020.
Mohamed Qasim, a member of the Board of Directors of the Federation of the Egyptian Industries and former head of the Ready-Made Garments Export Council, said that the clothing export sector faces great challenges since the coronavirus outbreak which has impacted all world economies.
Speaking to Al-Masry Al-Youm, he explained "There is a decrease in the capacity of foreign markets to absorb products and a decline in the rate of trade in general."
Regarding the American market, Qasim stressed that there are several importers there with shops having closed due to the spread of the coronavirus, which has impacted the volume of demand from abroad – including exports from the Egyptian market.
The council data indicated a decline in exports to most of the foreign markets except for Arab markets, for which exports rose by 14 percent during the comparison period, reaching about $83 million compared to about $73 million during the same period in 2019.
The data also monitored a 22 percent decline in exports to the European market, reaching about $364 million compared to about $468 million previously, while exports to the African market fell by 43 percent with their value amounting to about one million dollars comparing to about US$ 1.8 million in the same period of 2019.
Edited translation from Al-Masry Al-Youm