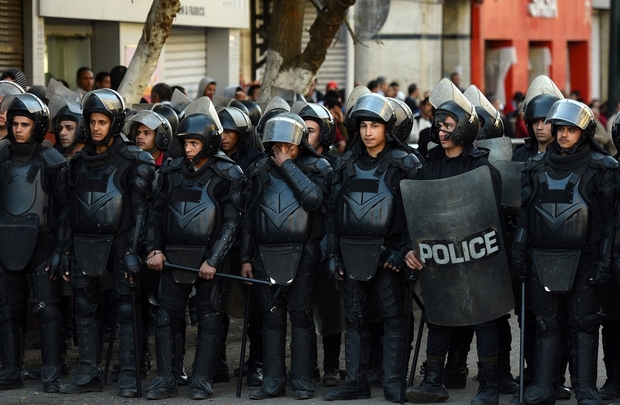 The Egyptian Interior Ministry, on Wednesday responded to leaked videos that went viral on social media about the torture of a person in police detention.
A security source denied "all the false allegations that were circulated by the Muslim Brotherhood elements fleeing abroad about a detainee being tortured inside prisons."
She said, "As for the circulated two video clips on the page of a Muslim Brotherhood member fleeing abroad on social media, during which he claimed that some detainees were subjected to torture in a police station… it turned out that the two clips had been fabricated with the aim of spreading rumors and lies."
The Guardian published a video on Monday appearing to show Egyptian police torturing detainees in a Cairo police station. It said that the video confirms the extent to which officers appear able to inflict violence on civilians with near total impunity, according to human rights groups.
The report said that the video, covertly recorded by a detainee through a cell door, appears to show two inmates hung in stress positions. The detainees are naked from the waist up and suspended from a metal grate by their arms, which are fastened behind their backs, the Guardian reported.
The report added that the video is one of two believed to have been recorded in November last year inside a police station in the working-class el-Salam neighbourhood of northern Cairo.
In the second, according to the report, inmates in an overcrowded cell line up to display injuries they say were inflicted by police officials and investigators, including open wounds on their heads and bruises across their chests and backs.