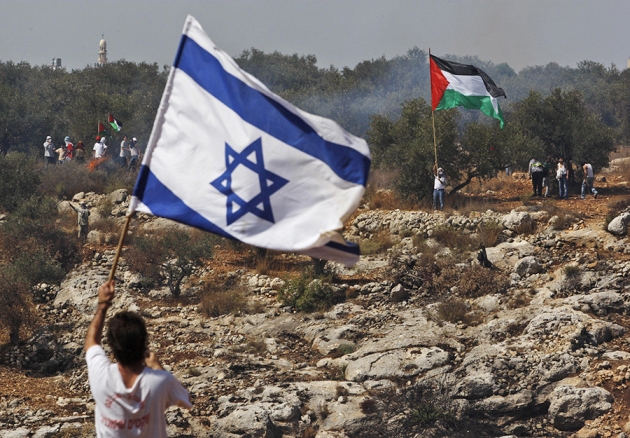 An Egyptian security delegation visited Israel on Thursday to discuss truce arrangements between Israel and the Gaza strip, reports the Palestinian News and Info Agency (WAFA), adding that the delegation met the Palestinian president Mahmoud Abbas 'Abu Mazen' in Ramallah to discuss Palestinian reconciliation between the Fatah and Hamas movements and the so-called "deal of century" brokered by the US with Israel.
During a meeting with members of the central committee of Fatah Azzam al-Ahmad, Rohy Fattouh, Hussain Sheikh and head of the General Palestinian Intelligence Service Maged Farag, the delegation also discussed Egyptian efforts toward ending the division and enhancing national unity between Palestinians.
The delegation pushed for the unification of the Palestinian stance on the Trump peace plan, also known as the "Deal of the century", and discussed the financial difficulties facing the Palestinian Authority because of the seizure of cleared funds by Israel. The delegation also discussed Israeli politics concerning Jerusalem and the policy of settlement expansion.
WAFA notified that the delegation's visit was to conclude with a meeting between Farag and the Head of Egypt's General Intelligence Service Abbas Kamel on Wednesday.
Edited translation from Al-Masry  Al-Youm