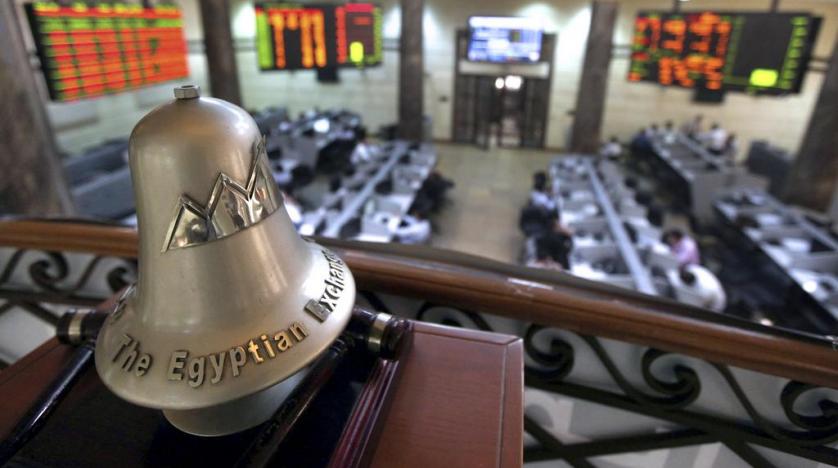 The Egyptian Stock Exchange suspended trading on Tuesday for 30 minutes after the EGX 100 index fell by 5 percent, while the EGX 30 fell by 1.99 percent to reach 10,327.6 points.
Tuesday's sharp came after individual investors trading pushed the exchange to incur huge losses during Monday's transactions. Its main index lost 2.45 percent and its shares declined by more than LE 17 billion (1.1 billion dollars) of their market value.
The trading value during Tuesday's transactions and before the suspension of trading reached LE 267.944 million
The shares of Orascom Investment plunged 7.4 percent, Orascom Financial and Qalaa Holdings by 8.4 percent each, Amer Group by 10 percent, Talaat Moustafa Group (TMG) by 5.7 percent, and Pioneers by 5.6 percent.
From the beginning of the session until suspension, the Egyptian Stock Exchange suspended trading on 80 shares for a period of ten minutes, after retreating by more than five percent.
The Egyptian Stock Exchange has recently suffered from heavy trading by individual investors, which retracted its gains from January, resulting in a loss for the main index by 4.8 percent since the beginning of this year.
IMAGE: Traders are seen working below the Egyptian Exchange bell in Cairo. Mohamed Abd El Ghany /Reuters