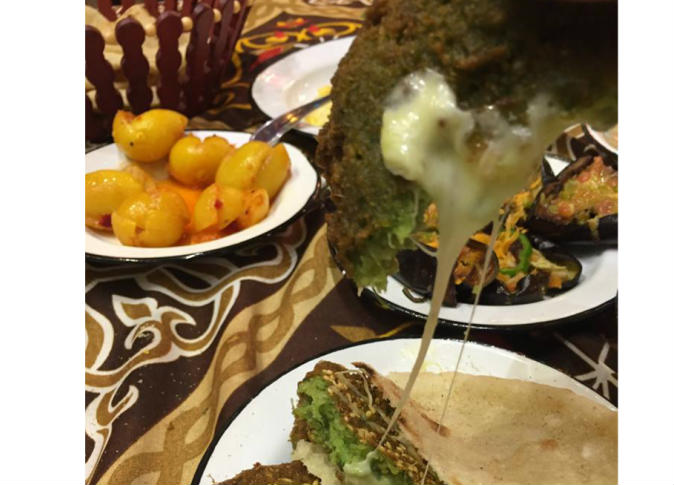 Taamiya is a popular Egyptian street food, similar to falafel found in the rest of the Arab world, that can be served in more than one way. It can be made with a mixture of onion and red pepper, called taamiya iskandarani, or with a boiled egg inside, known as ain al-katkout.
But have you tried to combining Egyptian food and Italian cuisine?
This year, some famed Egyptian restaurants have offered taamiya and mozzarella balls.
To prepare this recipe, you will need traditional taamiya dough and small cubes of mozzarella.
Shape the dough into balls with a space for the mozzarella in the middle. Then close the hole, covering the cheese.
Fry the balls on all sides in hot oil until they turn golden.
If you try out this dish for suhoor, you should also make a big salad to keep you hydrated while fasting.
Edited translation from Al-Masry Al-Youm