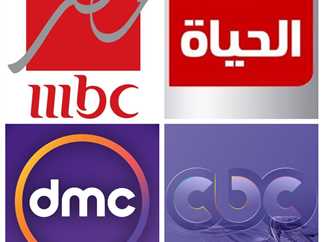 A spokesperson for United Media Services Hossam Saleh revealed the dates for the first broadcast of this year's Ramadan dramas on the United Public Channels, starting at 12 pm on Monday with the airing of four shows.

The first is "Del Ragel" (A Man's Shadow) on al-Hayat Channel, starring Yasser Galal, Nour, Mahmoud Abdel Moghany, Nermin al-Fekky, and Ahmed Halawa, directed by Ahmed Nader Galal.
ON channel will present "Bain al-Sama wel Ard" (Between the Sky and Ground), starring Hany Salama, Dora, Sawsan Badr, Ahmed Bedir, Yousra Ellozy, Naglaa Badr, Nada Moussa, Mohamed Tharwat, Mohamed Lotfy, Mahmoud al-Bezawy and directed by Mohamed al-Adl.
Saleh added that "Le'bet Newton" (Newton's Game) will be broadcast on DMC channel, starring Mona Zaki, Sayed Ragab, Mohamed Mamdouh, Mohamed Farrag, Aisha bin Ahmed and Mayan al-Sayed, and directed by Tamer Mohsen, while the CBC channel will broadcast "Elli Maloush Kebir" featuring Yasmine Abdel Aziz, Ahmed al-Awady, Khaled al-Sawy, Khaled Sarhan, Dina Fouad and Donia Abdel Aziz, directed by Mostafa Fekry.
Saleh added that channels will start on Monday broadcasting Ramadan schedules for various programs.
Actress Amina Khalil's "Khali Balek Men Zizi," (Take Care of Zizi) will air on the MBC Masr channel from Monday at 9:30 pm.
The series stars Mohamed Mamdouh, Safaa al-Toukhy, Bayoumy Fouad, Ali Qassem, Salwa Mohamed Ali, written by Maryam Naoum, and directed by Karim al-Shennawy, as well as being presented on the Shahid VIP platform 24 hours before it is presented on TV.
It follows the comedic story of an overemotional young woman named Zizi, whose inability to control her nerves leads her at odds with herself, her family and society.