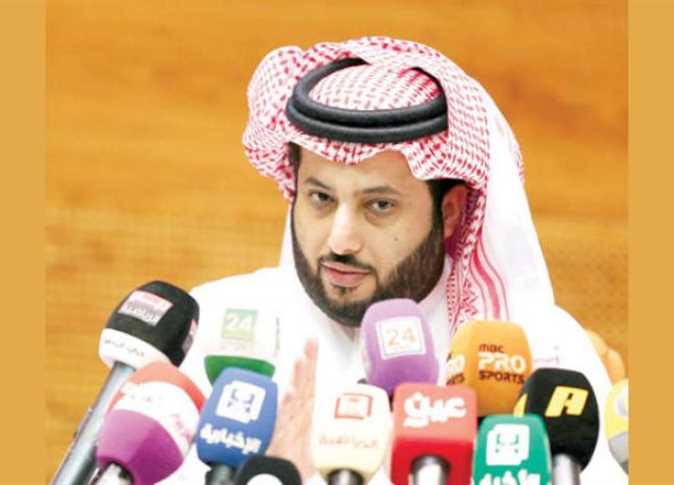 The Supreme Council for Media Regulation (SCMR) referred TV presenter Ahmed Said into investigation at the Syndicate of Media professionals for accusing the Saudi Arabian Youth and Sports minister Turki al-Sheikh of issuing death threat against him with no evidence.
During his Al-Kora Al-Youm (Football Today) talk show on privately owned channels the Al-Hadath Al-Youm and LTC, Said harshly criticized Al-Sheikh's latest statements against Mahmoud al-Khatib, president of Al-Ahly club for which the former was appointed as honorary president.
Said alleged that al-Sheikh runs a systematic scheme against Al-Ahly, as he was offering the club's prominent footballers whopping contracts to transfer them to the Saudi champions league.
On June 9, Said claimed that he received a death threat from Al-Sheikh over the phone and that he has recorded it. Despite promising his audiences to broadcast the recording, Said failed to do so.
The board directors of Al-Hadath Al-Youm TV channel decided to suspend Said's program pending investigations.
Responding to Said, Al-Sheikh wrote on his official Facebook account, "My great faith in the Egyptian leadership is to take action against the violations of Ahmed Said, who does not represent the respected Egyptian media".