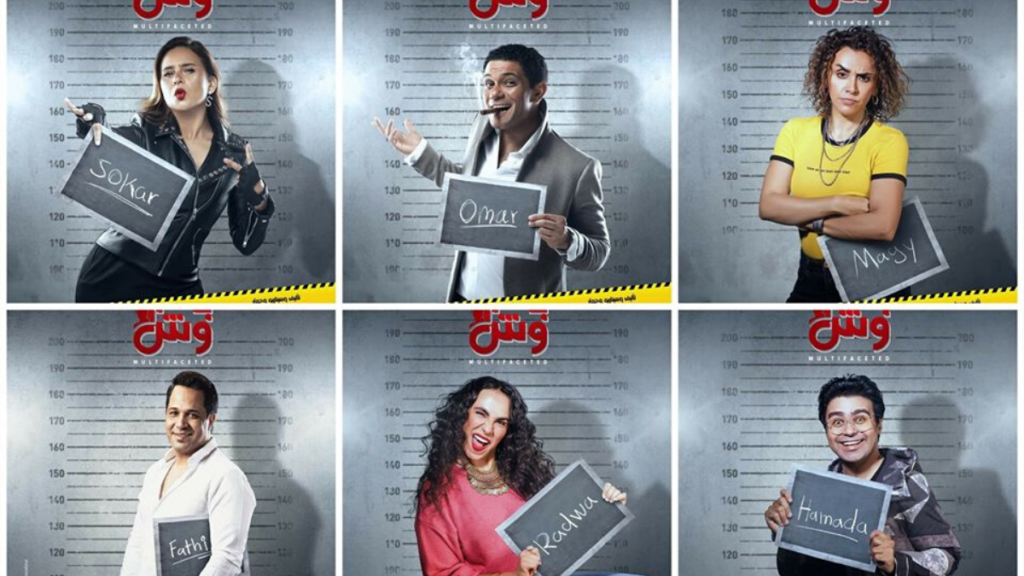 Following its high rates of viewership during the 2020 Ramadan season, the producer of hit Egyptian TV series 'Bi 100 Wesh' (With 100 Faces) Gamal al-Adl has chosen to make a feature film instead of a second season as followup.
The film is set to be directed by Kamla Abu Zekry and written by Amr al-Daly, with an estimated release for Ramadan 2022.
The show's cast, which includes stars Nelly Karim and Asser Yassin, are set to reprise their roles for the movie.
'Bi 100 Wesh' tells the story of a gang led by swindlers Omar (Asser Yassin) and Sokar ( Nelly Karim) who united to work on even bigger defrauding operations alongside Hamada (Islam Ibrahim) and Magi (Ola Rushdy), all while trying to keep their schemes under wraps from the rest of the gang.