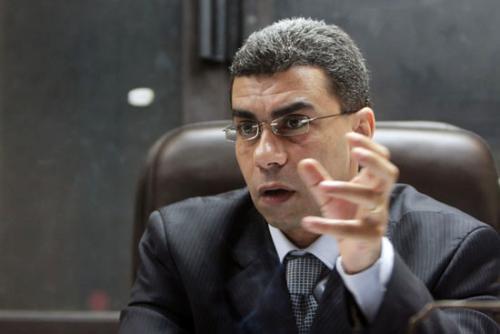 The former editor-in-chief of Al-Masry Al-Youm newspaper and former editor-in-chief of Al-Akhbar newspaper Yasser Rizk died on Wednesday morning, after suffering a heart attack at the age of 57.
Rizk began his career journalistic work at the state-owned Al-Akhbar newspaper, since he was a first-year student at the Faculty of Mass Communication from which he graduated in 1986.
Rizk moved between several sections of the newspaper.
He worked as a military reporter, then as a reporter for the newspaper in the Egyptian Presidency until 2005, the year in which he assumed the position of editor-in-chief of the state-owned Radio and Television Magazine.
Journalist Mostafa Bakry tweeted that "The funeral of the great journalist and writer Yasser Rizk, will be tomorrow (Thursday), after the Zohr prayer from al-Moshir Mosque, and a funeral marquee will be held on Sunday after the Maghrib prayer from al-Moshir Mosque."
The National Media Authority, headed by Hussein Zein, mourned Rizk, whom they described as one of the symbols of the Egyptian journalism who provided distinguished professional journalism that contributed strongly to shaping citizen awareness.
It said that the great writer during his tenure as editor-in-chief of the Radio and Television Magazine contributed to its journalistic work through his articles, where he provided many approaches for problems facing citizens.
The National Media Authority offered its sincere condolences to Risk's family and to all his media colleagues.